Election 'Newsjacking': how to prepare your PR campaign and spokesperson
By Nell O'Shea Carre
01 November, 2022
'Newsjacking' political events such as a political, awareness or sporting event is becoming an increasingly popular PR strategy.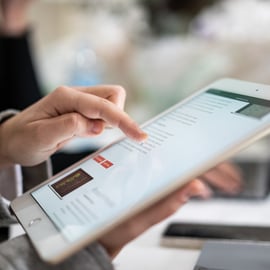 This term refers to the practice of using existing news events or occasions to lend your own voice, sharing your response or unique industry insights.
This can be a very effective strategy for both large well-known businesses and smaller organisations with limited budget and resources.
However, there are some important factors to consider so that your own PR campaign doesn't get lost among the flood of others competing for journalists' attention.
Here's how to get the most out of newsjacking opportunities such as the upcoming Victorian state election and the FIFA World Cup :
Balance preparation with a genuine response.
Although there will always be surprises, with most recurring media events it's not hard to do some research ahead of time to find out what the key conversations and possible outcomes may be. Using this to plan your campaign and key messages can help you get your response out quickly on the night.
But the catch is, this preparation can't come at the expense of offering an authentic reaction to the event. Journalists will quickly see through generic, entirely pre-written responses and it's unlikely you'll get the pick-up you're after.
Be original.
According to a recent survey of almost 1,000 Australian journalists, the three most important features of a story are news value, human interest, and original ideas/thought leadership.
Needless to say, having a bold, exciting response will almost always go further than half-hearted line towing. One big thing to remember here is that journalists are not interested in selling your brand or message, they want to hear about what unique insights or special takes you have based on your industry knowledge and experience.
For more tips on this, see our blog article 'Time to stop selling: The PR shift needed to get media coverage'.
Consider diversity and inclusion.
When choosing a spokesperson to talk on an issue, it's important to not only consider who is the most knowledgeable authority on the topic, but also whether they reflect the diverse communities that news media is broadcasting to.
ABC News Breakfast Co-host Lisa Millar recently emphasised the importance of this in an interview with the 'It's PR Darlings' podcast:
"The first question that the producers will ask someone who might've pitched something is 'Do you have a woman?'... because we are committed to a 50/50 gender target that we have to reach on a daily basis," Lisa said.
Similarly, SBS Chinese Digital Content Editor Tania Lee told Medianet it's crucial that your spokesperson genuinely represents the issues they are speaking on.
"Sometimes I get press releases and you look at the talent, you look at the issue, and I feel very separated from that issue, because the issue doesn't reflect the things that Chinese Australians care about, and second of all you're not giving me a talent who is from the Chinese community of Australia," Tania told Medianet.

"I kind of need both to follow up."
This is part one of a two part series on newsjacking, read more here.