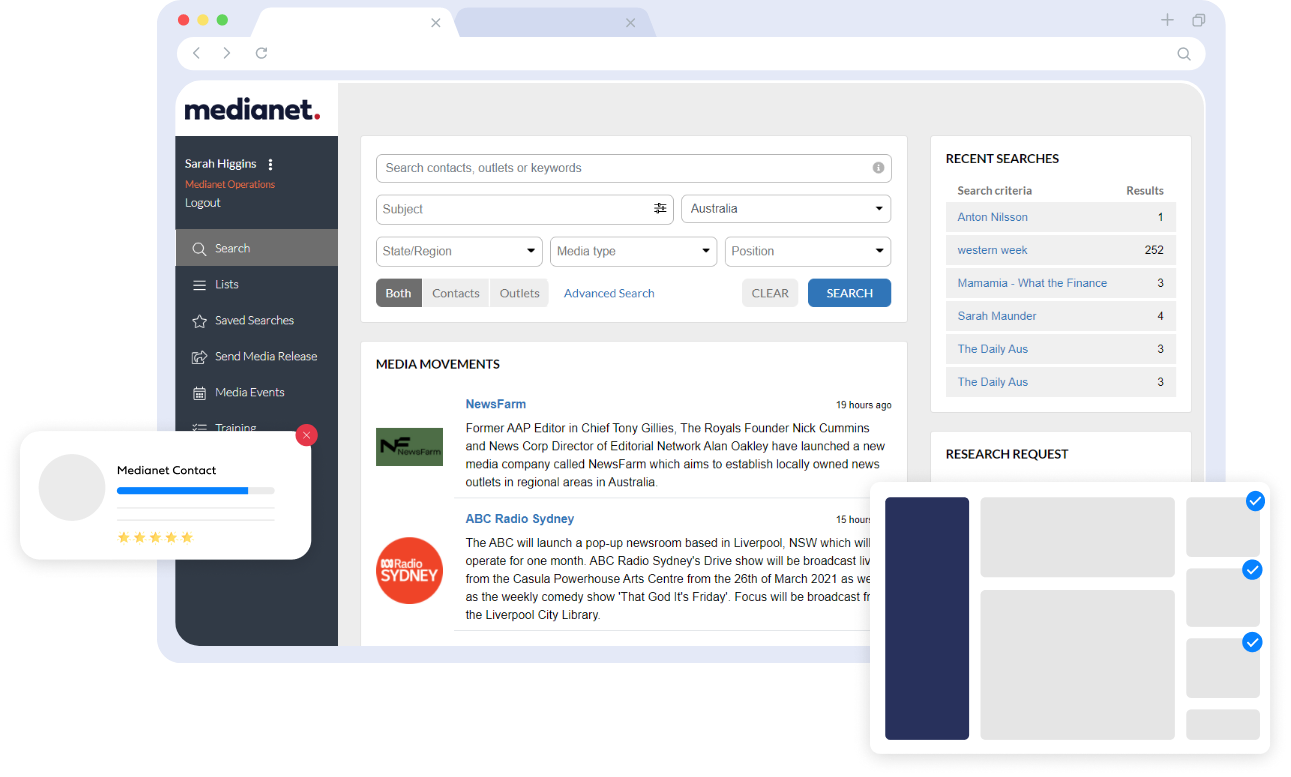 Understand the True Impact of Your Media Activity
Our Media Activity Report is designed to help you understand how successful your PR activity is in delivering your key messages and influencing your reputation.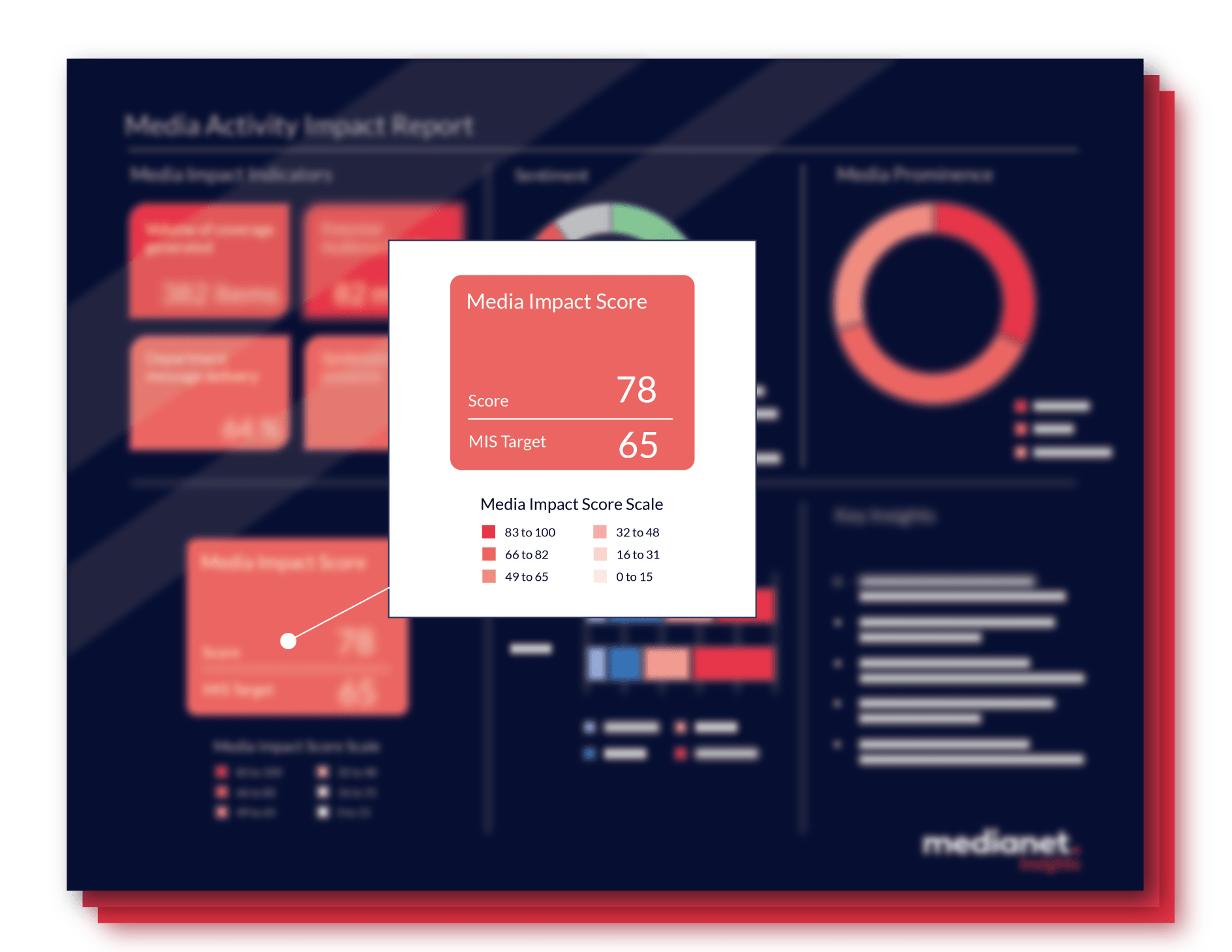 Go beyond open rates and media clippings
Traditional stats like open rates and media volumes just don't cut it anymore. Take your reporting further with key indicators of success including our in-house developed Media Impact Score to understand the impact your activity has had in the media.


Track the success of your PR activity by analysing media coverage.
Understand coverage by key media journalists, outlets and channels.
Discover which messages are being picked up and reported on.
Know how journalists and stakeholders are reacting to your story.
Frequently Asked Questions
The Media Impact Score (MIS) is a custom-built metric to strategically evaluate and track brand impact in earned media coverage. It's designed to be more comprehensive than the existing markers of success, which focus exclusively on sentiment.
No, you don't. Media monitoring is simply a tool to collect data. A Media Activity Report is the ideal way to report on media impact and is included in the Medianet Pro, Enterprise or Insights+ plans. Learn more about our plans here.
Yes! The Media Activity Report is included in the Pro, Enterprise and Insights+ plans. Depending on your plan and campaign reach, the report will cover the media activity from a single press release or multiple as part of a single campaign.
Yes! We offer reports that analyse your campaign, social media, key issues, and competitors' media coverage. You can find out more about our reports here. We can also work with you to build bespoke reports to suit your specific requirements and objectives.
Enquire about the Media Activity Insights Report
We help our clients see results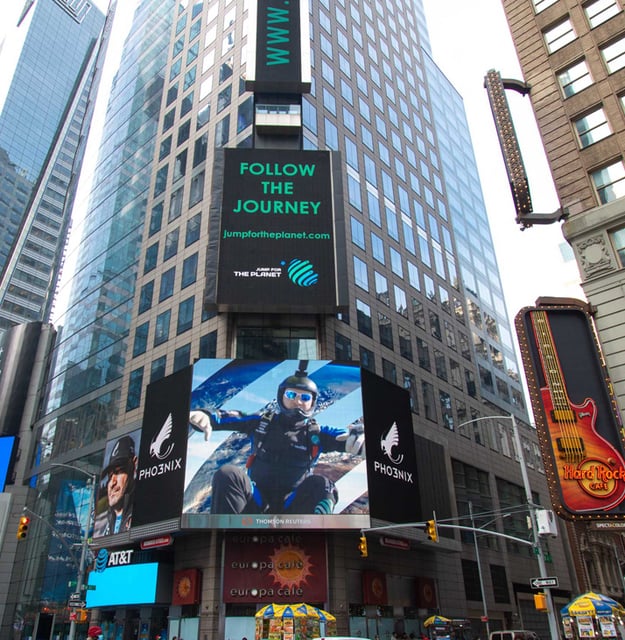 The Jump for the Planet campaign has now gained not only significant media interest but a global audience of supporters.
Lisa Pringle
Head of Comms, Mana Group

Top