Nadia Daly, Reporter at ABC 7.30
27 May, 2021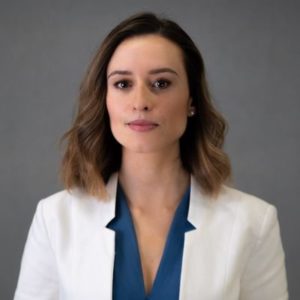 Nadia Daly is a journalist with 7.30, the ABC's flagship news and current affairs TV show. Based in Melbourne, she reports from the field, interviews newsmakers and delves into the biggest issues facing Australia for the nightly program.
Prior to this she was a news reporter and anchor with the ABC in Darwin and Sydney. Nadia has also worked for CNN International in Hong Kong, Euronews in France, SBS and The Australian newspaper in the Press Gallery of Parliament House, Canberra. In addition to her reporting, she enjoys mentoring younger journalists, filling in as an ABC TV news anchor and MCing events. You can Tweet her at @nadiasdaly and follow her on Instagram @nadiadaly.
Why did you decide to pursue a career in journalism?
I was inspired by some of our country's great journalists and my aunty who worked as a TV reporter overseas. My parents are also voracious news consumers so I grew up reading the morning paper and listening to radio at the breakfast table, watching the TV news each night before dinner and then discussing the issues of the day. I started my own newspaper as a kid (circulation: three people) and then worked in community radio during highschool, hosting a show about the local music scene and interviewing bands. Aside from the early conditioning, I think I was essentially drawn to the profession by my curiosity about the world and my desire to understand what drives people to do what they do.
You recently joined ABC's 7.30 Melbourne team. How does it differ from working in Sydney?
It's been an exciting few weeks. I'm still part of the national 7.30 team but in my expanded role I am now working closely with our amazing Melbourne team of highly experienced and creative producers to bring local and national stories to our audience, with a focus on what's happening here in Victoria.
You have worked as a reporter in many countries including France and Hong Kong. What has been your favourite country to work in and why?
I absolutely loved the excitement and challenge of working in France and Hong Kong and I still follow developments and have close friends there. But there was something special about coming back to Australia and reporting in my own country. I think my experience overseas often gives me a different perspective and approach to my work.
It says in your work profile that you hold a particular interest in disruptive technology. What interests you about this subject matter?
My interest in all things tech was sparked by my stint in Hong Kong writing for CNN's News Stream program several years ago, where we covered international news with a technology bent. The anchor and producer, who conceived the nightly TV show, are both total tech freaks and that rubbed off on me. Technology affects, and is 'disrupting', all aspects of our lives and I'm fascinated by its intersection with all fields I cover in my current role at 7.30: business, politics, health, the economy, inequality and social issues. It's an enduring interest and a common theme in my reporting.
For a media release to stand out to you, what should it contain? Or how can they be improved to better suit your needs?
I think most journalists would say the more targeted the better: know the journalist, the show and the network you're pitching to. I do appreciate that public relations practitioners are often facing huge time pressures and distribution lists are efficient, however a press release about a new variety of diet tea is probably wasted on me.