Brianna Travers, Police & Crime Reporter at the Herald Sun
22 July, 2021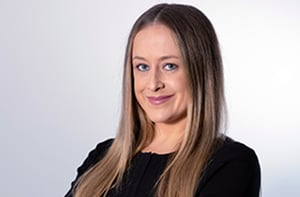 Normally spending her days covering crimes, serious accidents and murders as a Police and Crime Reporter, the Herald Sun's Brianna Travers is set for a change this month as she heads to Tokyo for the 2021 Olympic Games.
Earlier this year News Corp opened applications company-wide for enthusiastic reporters to join the team of experienced sports journalists heading to the long-awaited games.
Despite some nervousness surrounding the risks of travelling internationally in the current climate, Brianna says she feels "extremely lucky" to have been selected.
"I'm very aware that it's a once in a lifetime opportunity, and it's history unfolding before my eyes, so I'm certainly looking forward to it," she says.
The decision to go ahead with the already once postponed Games has been controversial, however, the Opening Ceremony is set to take place tomorrow night.
The Aussies are already off to a great start, with the Matildas last night winning their opening match against New Zealand 2-1.
Brianna says this will be one of her first experiences covering sport as a journalist.
"In my role at the Herald Sun when I was a General Reporter you did the odd sport story, or helped out in Melbourne around the footy finals, things like that," she says.
"But obviously this is challenging as well because there are just so many different sports and hundreds of athletes to learn about. I've prepared by reading a lot and doing as much research as possible to put myself in the best possible position when it comes to crunch time. I've tried to develop contacts with as many people as possible, sporting bodies, coaches and industry gurus. Covering the Olympics has been a nice change of pace.
"And then as well speaking to athletes. For some of them, this is everything they've ever worked towards. Many of them are happy to chat and share their story, which has been lovely.
Previously a Radio Producer at 3AW, Brianna has been reporting breaking news and crime for the Herald Sun for the past six years.
She says this involves covering both crime trends and data, and major accidents and events.
"It can be a bit of a grim round sometimes. Often you're speaking to people on the worst day of their life. They may have lost a child, a partner, a parent, often in horrendous circumstances," she says.
"It can weigh you down, but it is a really rewarding round because often the victims do want to share their stories. Sometimes they want to push for change, so the trauma that they've been through doesn't happen to other people. So in that sense, it can be rewarding.
"It's not all doom and gloom."
Brianna's pitching preferences:
"I want concise copy, direct and straight to the point. It needs to have a news hook — so what's the hook, what's the angle, why would we pick this up. Make that really clear.
"When people pitch sometimes they've got a great idea and it's a great story, but then they'll fall down on being unable to provide talent or a case study available to be photographed. Working for a newspaper that's often something that we always go for with these kinds of pitches. Having that available is always really handy and welcome, and it's an advantage to try to help you get your story in."