Interview with Hannah Sinclair, reporter at Nine News Sydney
26 July, 2018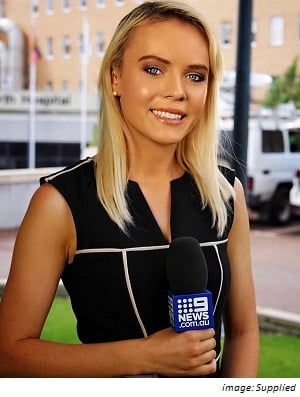 Hannah Sinclair is a reporter for Nine News Sydney, covering crime and general news. Hannah has returned to the East Coast after spending two years reporting for Nine News Perth. Prior to that, she was a journalist for Southern Cross News in Tasmania. Her Twitter handle is @hansinclair9.
How have you grown since starting out in the industry, and what would you tell your younger self if you had the chance?
My first few years in the industry were challenging, however, I was fortunate enough to have strong mentors that helped me develop my own style and confidence in my skills. If I had the chance, I would probably remind my younger self to never be afraid to ask questions to senior colleagues because you never stop learning in this job.
You have worked across both radio and television, do you have a preference for one or the other?
I worked in community radio briefly while I was at uni, but after my first internship, I was pretty certain television was the medium for me. I've always been a visual learner, and I find telling stories through pictures to be very powerful. I enjoy being out of the office and on the road, and that is essential to gathering a TV news story.
For a press release to grab your attention, what should it contain?
I've always found facts and statistics to be a huge selling point. Any good press release should also have a news hook included because the media won't be keen to cover a story that is just blatant advertising for a brand.
In your opinion, what makes a news item interesting?
It depends on what type of story it is, but I've always found stories with a human aspect the most interesting. I love meeting different people every day as a journalist; being able to tell their stories to our audience is a privilege.
How important is social media mastery for a journalist?
Social media has completely changed the way I find stories and cover them. When a huge news event happens, witnesses now take to Twitter, Facebook and Instagram to report what they've seen and how it makes them feel. Knowing how to navigate social media as a journalist is now crucial.