International Women's Day #PressforProgress: 7 Inspirational Women in Media
It's International Women's Day and this year's theme is Press for Progress. Today, we are highlighting some of the most influential women who have continued to push for gender parity in today's media.
Spurred by movements such as #MeToo and #TimesUp, as well as the World Economic Forum's 2017 Global Gender Gap's Report findings that gender parity is more than 200 years away, the campaign is urging everyone to press for progress now.   
Below, we highlight 7 key Australian figures that have either been part of the discourse and challenged the status quo or been an inspiration by breaking glass ceilings and paving the way for other Australian women to do the same.
Anne Summers is one of the most recognised faces of the gender equality debate in Australia. Anne has written multiple books on gender parity, including The Misogyny Factor (2013), The End of Equality (2003) and Gamble for Power (1983). Anne helped to establish Elsie in 1974, Australia's first women's refuge for women and children who have experienced domestic violence. Anne's tireless lifelong dedication to women's rights and equality has not only earned her community respect with Honorary Doctorates from many Australian universities but has inspired generations of Australians, men and women, to keep advocating for gender parity.
Ita Buttrose has broken many glass ceilings during her career as a journalist, businesswoman and author. As the founding editor of CLEO magazine, Ita's dedication to journalism has made her an inspiration to young aspiring journalists. She was the first female editor of a major Australian metropolitan newspaper, The Daily Telegraph, the first woman on the News Limited board and one of the first women on the board of the Australian Consolidated Press.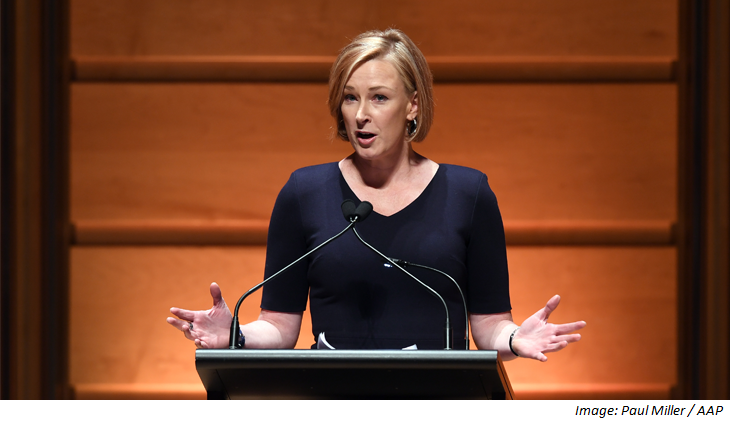 As host of ABC's 7.30 program and one of the country's best-known journalists, Leigh Sales is often in the public eye, and sometimes bears the brunt of online abuse. Leigh has continued to stand up against online bullying and women's rights in the media.  "As a woman, you're entitled to the same respect, opportunities and treatment as a man, including equal pay for equal work," said Leigh during an interview with Mamamia's Mia Freedman.
Another Walkley award winner, Annabel Crabb tackles Australian politics and power in her writing and on the show Kitchen Cabinet, but also gender politics in her book titled 'The Wife Drought: Why Women need Wives, and Men Need Lives.' Annabel's book discusses the pressures on busy and powerful career women, the constraints of the workplace, and the importance of giving men space to be with their families instead of feeling the pressure to always put work first.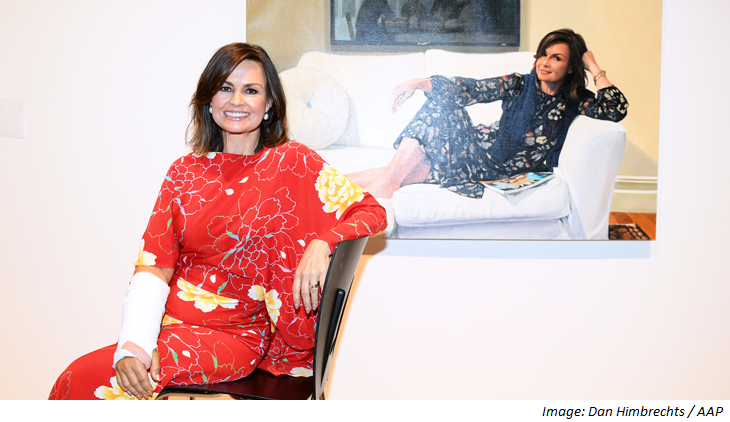 One of the country's well-known presenters, Lisa Wilkinson has been on the forefront in Australia's media. Lisa's accomplished journalism career started over three decades ago and has continued to show success across Australia's media landscape. Lisa sparked a national debate about the gender pay gap in Australia last year. As a vocal advocate of workplace parity, Lisa has said, "When you feel that there's a pattern being repeated that's when you have to take a stand."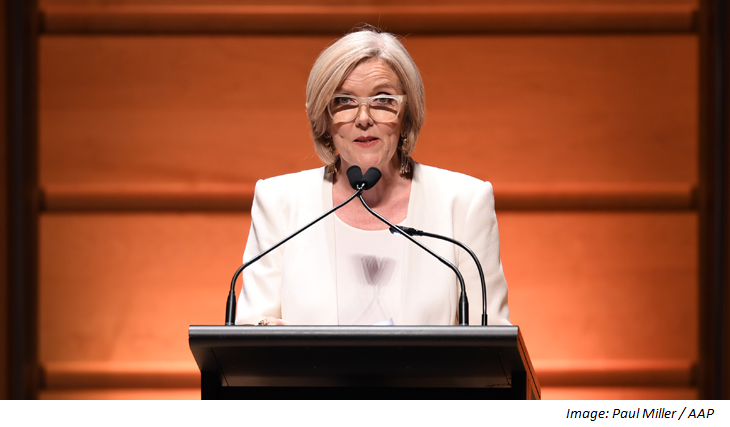 Jenny Brockie is one of Australia's most respected and trusted journalists, and as the current host of SBS's Insight, Jenny continues to bring detailed and fair reporting to Australian TV. Jenny has a long list of achievements to her name, including four Walkley awards, a Logie award, two AFI awards, a Human Rights Award and 2 Law Society Awards. The measured and calm moderator leads by example and quietly inspires women to pursue their passions and dominate any professional field they choose. 
Melissa Doyle received an AM in 2016 for her significant contribution to charitable organisations, including being a National Patron for Make-A-Wish Foundation, an ambassador for The Alannah and Madeline Foundation, Westmead Children's Hospital, World Vision and more. As the current host of Channel 7's Sunday Night, Melissa continues to use her influence in the media to press for workplace and gender parity.