Journalist Spotlight | Interview with Teneal Zuvela, Digital Writer for Are Media
By Lucy Brown
22 March, 2023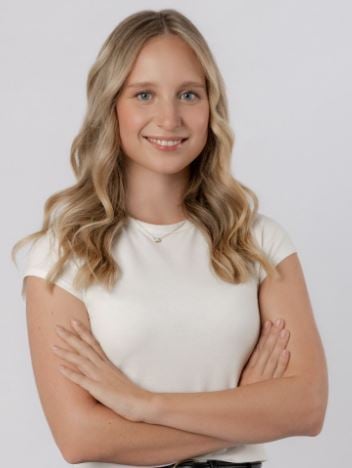 Teneal Zuvela currently writes for Are Media's ELLE and marie claire titles, providing beauty, fashion, lifestyle and entertainment content. Teneal has previously written for The Market Herald's 'Fancy' supplement and has experience writing freelance luxury travel, home, fashion, dining and beauty content for various outlets including Insider Guides, We Are Explorers, Global Hobo, Scoop Digital and more.
How did you get your start in the industry and how have your previous roles helped prepare you for your current work?
My plan was always to become a freelance writer so, after finishing university, I began pitching as many publications as I could. My first story, which was about working in a monastery in Italy, was published by an independent travel website. From there, I had the confidence to keep pitching and eventually I had enough work to freelance full-time.
Freelancing gave me the confidence to pitch ideas (even the crazier ones) and the ability to let go of perfectionism in my work - sometimes you need to know when done is good enough.
Have you always wanted a career in content production and writing?
Yes, I've always been obsessed with words and stories. As a child, I was always reading books and would even make my own little magazines in my spare time. I studied English Literature at university, and while the degree didn't necessarily teach me about journalism, it did teach me about the world that I'm writing about.
What has been the highlight of your career so far?
Getting my first story published, having the opportunity to freelance from Bali and then moving to Sydney to start work at ELLE and marie claire.
What perspectives and stories do you want to see more of, or highlighted, in the industry?
I like hearing from people who are living completely different lives to me - as that's usually when you get to hear perspectives that are different from your own.
What have you learnt about yourself during your career and industry experiences?
I've learnt that I'm very adaptable, and not to be afraid of change. Freelancing usually involves writing for a new publication every few weeks, and while writing that first story is always scary, the next few come easily.
If you could go back 5 years, what advice would you give yourself?
Five years ago, I was graduating university and setting off on a backpacking trip through Europe. At the time, I was a little worried that I didn't have anything published yet so I'd probably tell myself not to worry so much about timelines and trust that everything will happen at the right time.
Where do you see yourself in the future and where would you like your work to take you?
In the future, I'd like to be doing a version of what I'm doing now - writing for women about things that I think are important.
Whether I'm doing that for a magazine in the big city or freelancing from the countryside…only time will tell.
Any upcoming work we should keep an eye out for?
I have new articles published everyday!
What are your pitching preferences?
Email is best. - Teneal.Zuvela@aremedia.com.au