Mediaverse shortlisted for 2019 AMEC Awards
15 April, 2019
Mediaverse is excited to announce that we have been shortlisted for two global communications measurement awards in the 2019 AMEC Awards.
The AMEC Awards are organised by the International Association for Measurement and Evaluation of Communication (AMEC) and sees entries from communications and measurement agencies from across the world. Entries are judged by a panel of prominent and experienced industry professionals.
At Mediaverse we pride ourselves on delivering sophisticated and accessible media insights for our clients. We are also constantly seeking new ways to improve and develop our methodology. Our shortlisted entries demonstrate our commitment to this goal and the hard work from our team of analysts in order to achieve this.
We have been shortlisted in the following categories:
'Step change award' for the best improvement of a measurement journey: NBN Co
AMEC Communications Research & Measurement Team of the Year (mid-size)
Mediaverse has a long history of success at the AMEC Awards with 19 award wins since 2012 and it's pleasing to be recognised again by our international peers.
The winners will be announced on 23 May 2019 alongside the International Summit on Measurement.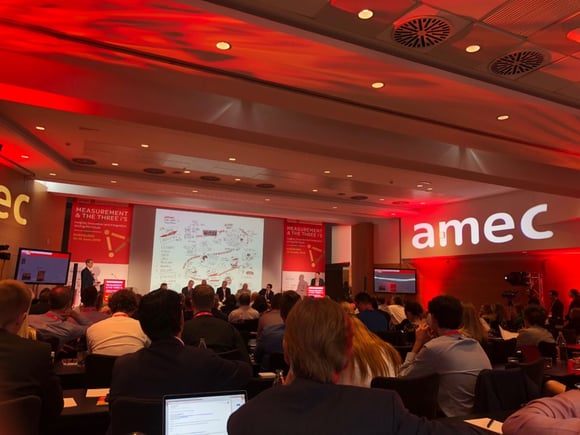 The annual AMEC Summit is a unique forum for industry leaders to discuss trends, best practice and the direction of the industry. The theme of this year's summit is 'DATA: Analytics, Algorithms & Augmentation: Measuring the effectiveness of communication' and will delve into the world of algorithms and implications for insights and evaluation. Bringing together a line up of expert speakers it will be a great opportunity to learn more about harnessing artificial intelligence and the importance of thinking with machines.
Mediaverse is excited to attend this year's summit in the beautiful city of Prague, and hopefully come back with an award!