PR Profile: Melissa Core-Caballo, CEO & Brand Manager, Dead Horse Branding
By Medianet
24 February, 2022
Meet Melissa Core-Caballo, CEO & Brand Manager of Dead Horse Branding
Tell us a bit about Dead Horse Branding?
"Dead Horse Branding - a unique, all in-house seven-brand building strategic firm. What makes us unique is the seven formulas we do in-house, they are the primary formulas needed for a brand to be built and promoted effectively and to this day, I don't know one firm that does what we do. The true synergy of Dead Horse Branding is myself (Melissa Core-Caballo) and co-founder Rick Caballo. Rick Caballo can single-handedly do half of the formulas and I can do the other half, our teams are an extension of us individually and we cross perfectly in the centre to create a seamless method. We have been based in Nashville,TN for 11 years and are excited to have just launched our Aussie base on the South Coast of New South Wales. We have had the pleasure of working with iconic brands such as the Hendrix family, the Bo Diddley Estate and we manage one of country music's most successful and talented producer/business executives - Tony Brown, along with being responsible for the force behind start-up brands and developing artists. We have been named one of Nashville's top PR and Marketing firms and have represented brands such as Steven Tyler's band "Loving Mary", celebrity interior designer, Kathy Anderson, Rolling Stone Magazine, Billboard Magazine, The Project, The Today Show (USA and AUS), Hallmark Channel, HGTV and Cyndi Lauper."
What sparked the expansion from Nashville to Wollongong, and how is it going?
"We have always had a percentage of Australian clientele. It's been a very big mission of ours to communicate Australian messages into the US market and vice versa. We are just really thrilled that we've been able to reach this milestone in such a short business timeframe. We developed Dead Horse Branding seven years ago, so to have an international base is still a little bit of a 'pinch ourselves' moment."
Do you have any unique perspectives on the PR industry gained from working across two countries? How are the media landscapes different/the same?
"The media landscapes are quite different. Obviously, the USA has a thousand more outlets than Australia. The spelling is, of course, different; the pitch angle and the perception of the artistry or brand are very different. Your branded message needs to be tailored not only to the people that you want to receive your message but the country to which you're releasing the message."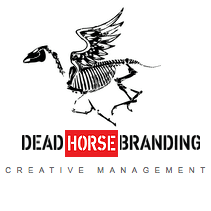 What's the most exciting/interesting project you've worked on personally or with Dead Horse Branding?
"We've been thankful enough to work on a lot, but I'd have to say the rebrand of Baha Men who are the band behind the hit song "Who Let the Dogs Out", which happens to be the highest streamed song out of Wollongong. Our brand building for them took out all of the design awards which was awesome. I would also have to say Steven Tyler's band "Loving Mary". When Steven Tyler decided to do a country album and go solo, we got the chance to design the whole band from the ground up. It also took out all of the design awards for logo identity and image building. Then for publicity alone, I would have to say Cyndi Lauper's album DETOUR and Diane Warren's song cut by Reba McEntire and produced by Tony Brown for Mila Kunis' movie FOUR GOOD DAYS - "Somehow You Do", which is up for an Oscar in March 2022."
You are both multi-talented people — can you talk a bit about some of your other creative endeavours, and if/how these potentially inform/contribute to your PR work?
"I have been a professional dancer and model, so selling myself and being sold is something that I became very accustomed to and it definitely helps me sell to all of our clients. Rick has been a touring singer-songwriter, a designer and an airbrush artist, he also understands the importance of not only creating a fantastic product, song or piece of artwork but he knows what it takes to sell it and how to make sure it's positioned right in the marketplace so it doesn't just stay on the shelf. I worked with the Australian idols before moving over to America. I also have a radio background, event management and marketing background. Rick also had a very successful branding and design business on the South Coast before he left to go to America, except at that time he was only doing two of the seven formulas of branding. It was when we got together we understood how to make a perfect branding picture. Our formulas have been so successful in the industry that we've now developed our "DH7 branding module" for select universities and learning institutions. Our "DH7 branding module" is now part of the Joel Katz (Michael Jackson, Adele) Music, Business + Entertainment program for Kennesaw State University's curriculum, this made Covid 2021 worth it. Now we are bringing it to Australian learning Institutions."