Interview with Founder of By The Way Media and Freelance Television Reporter for Channel Nine's Today Show, Jessica Ridley
By Eleanor Burnard
01 March, 2023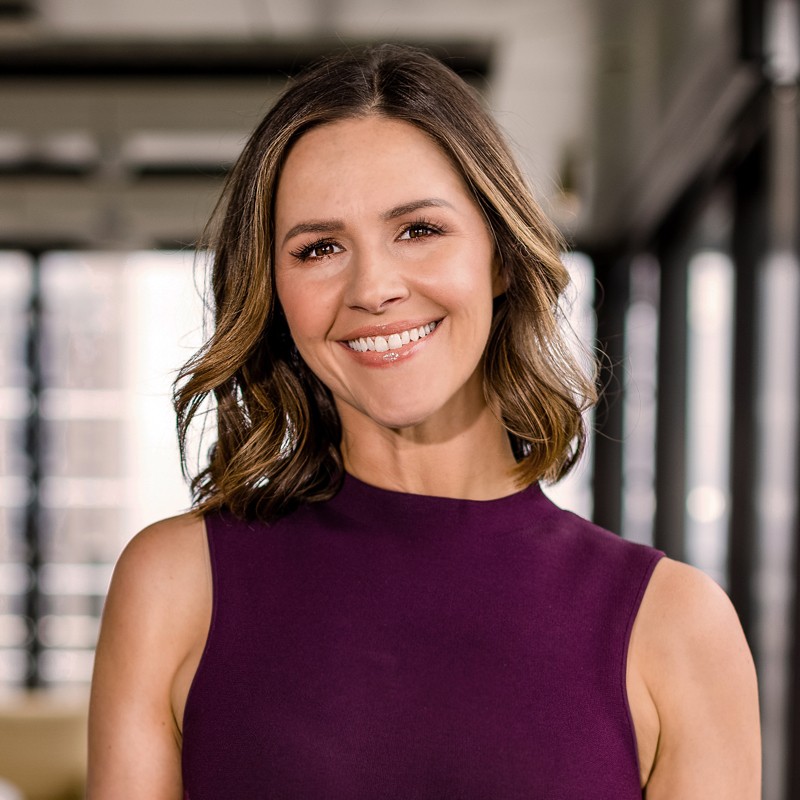 Jessica Ridley is currently working as a Freelance Television Reporter for Channel Nine's Today Show as well as the Founder of By The Way Media, a PR and media communications agency.
Medianet sat down with Jessica to discuss her career so far and her experiences working in the media industry.
You have experience working as a reporter and presenter for the Today Show as well as the Founder of By The Way Media. What does a normal day look like for you?
Well, a normal day is usually back-to-back appointments and meetings. I talk to a lot of really interesting clients dealing with things ranging from digital health to superannuation. I am dealing with a large volume of media training enquiries at the moment, so I'm on the phone a lot too.
While working from home has given me some real flexibility I still go outside to conduct video shoots, or be face-to-face with clients in a meeting, or facilitate a panel discussion, or run out of the Today Show studio into more meetings, so one day can definitely be busy! I've always had a job that was very diverse and different every day, so I know how to handle this workload and I really do enjoy it.
The fact that I get to do a bit of everything everyday really keeps me engaged with my day-to-day work. Working in the media is very unpredictable and you can really either thrive or not survive, and it only gets harder when you begin to navigate your own personal life or start a family.
Did you always want a career in the media industry?
Winding back to my time at Edith Cowan University in Perth, I started out doing my major in journalism and then I ended up studying PR and advertising, purely because I felt like I needed a backup plan. Even as a young person thirteen years ago I identified that there is a very small pool of good jobs in journalism, and I was scared I was backing myself up into a corner.
I started as a news producer on the desk at Seven News and then I quickly got a job on the road as a reporter for 2GB. As a young journalist in a big, new city, working as a journalist really allowed me to know Sydney like the back of my hand. I would be running from a Premier's press conference into a cab an hour away to Rooty Hill for an engagement with the Prime Minister, then off to a courtroom for the afternoon. So like I said, it is very diverse with very crazy hours and a lot of overnight shifts too.
I grew up in a very performance-heavy household, with musical theatre songs always playing and my mum teaching piano at our house, and my dad is a music teacher too so I always had that performance aspect to me and my life. I think that's why broadcast journalism appealed to me since I believed that it was just performing to the camera. However, I realised very early on that it's less important to perform to the camera and more about genuinely connecting with people and your audience.
What are the main differences with working in news versus working for PR?
There is a real strategy to keeping the audience engaged in news journalism and its content. TV news especially is very focused on pictures and video, with the visuals of the story playing a major part in broadcasting. As I said before, there's a very strong focus on human stories and connection, so that audiences can resonate and better understand important news events.
From a PR perspective, and I am still learning all of this, there's a stronger element of security and protection, and so dealing with clients usually involves a discussion on things that can be controlled instead of the things out of one's control.
They really are parallel to each other. I am selective about the clients we do PR work with and steer away from those who may be too risk averse for us to secure coverage. It's always good to have a risk strategy, but I also think it's very important to embrace those often very rare opportunities to share perspectives.
And what about the similarities?
I think both news and PR understand the importance of stories, and how they can be the most powerful tool in the shed when it comes to connecting with potential customers and audiences.
There's a need from news for good stories and they are always on the hunt for good stories and finding a human face to a problem or event, and PR is looking to promote those same stories.
I guess that the meeting point between news and PR are stories, so they are similar in that way. There's also the similar deadlines and unpredictability that comes with each job.
What's a commonly held belief about your job that you disagree with?
Rather than a belief, I would say that a lot of people do not understand the actual role and amount of work behind being a video producer. People just see the cameras and the finished product and expect that it took no time at all and there just isn't enough appreciation for what really goes on behind the scenes.
The editing and weaving of a story together doesn't get seen, and I really wish more people were aware just how much work it takes to produce a polished video. A video shown on a night news program might only be about one minute long, but best believe that it took all day to achieve.
When it comes to TV journalism, everyone just sees the glitz and glam and end result. From my experience, there's a lot of running around gathering news, making fast judgements and responding very quickly to change.
PR is similar in that sometimes clients just want their names in flashing lights and they don't appreciate nor understand just the high amount of leg work that goes into achieving a strong result in media.
What has been your most memorable experience in your entire career, so far?
Television really is the greatest show on Earth! It gives you a front row seat to significant events and I have relished in the opportunities granted to me during my years at Channel 7 with Sunrise and 7NEWS. They range from covering the gripping Sydney Hobart finish in the Derwent River and being live on air for three hours covering it. To interviewing some of the biggest names in music and entertainment from Michael Buble, to Katy Perry and Sarah Jessica Parker.
But now turning my attention to building By The Way Media over the past two years and having a strong stable of corporate clients has been incredibly rewarding. I really value growth, and learning to run a business now, while demanding at times, is wonderful. I kind of wish I started sooner!
Anything you're working on we should keep an eye on?
We do a lot of corporate media training. This year we are launching the ON AIR workshops, to make media and presentation more accessible to non-EXCO professionals, as well as start up founders, small business operators and entrepreneurs who have a great story to tell and can benefit from some on-camera experience. The first Sydney workshops are being held in partnership with ausbiz at the end of March.
What are your pitching preferences?
I am a little bit old-school in that I think it's so much easier to jump onto a phone call with someone and I don't mind a cold-call, I have made a million cold-calls myself.
A call is always the best, especially when it's someone I don't know, and then we can further discuss everything on email.
If I am cold-calling people then I of course have to allow people to cold-call me!