How to find news angles with a small PR budget
By Nell O'Shea Carre
25 May, 2022
It's no secret that some businesses or organisations seem naturally more newsworthy than others. Similarly, the PR budget of a small business, charity or not-for-profit may be a fraction of that allocated by larger companies.
However, this doesn't have to affect the quality or scope of media coverage.
Phoebe Netto is the founder and Managing Director of Pure Public Relations. She shares five tips on digging below the surface to uncover less obvious newsworthy angles.
1. Think from the perspective of the ideal customer, as well as the journalist.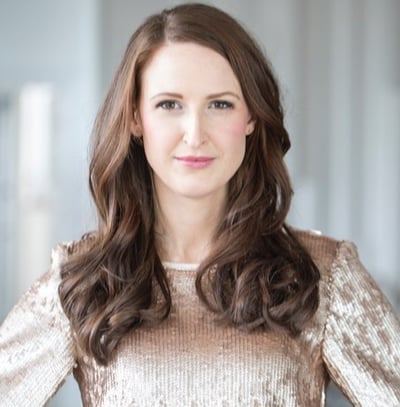 "That could be sharing expertise or advice in a really honest, authentic, helpful way. For example, advice articles, opinion pieces, interviews based on being that helpful expert," Phoebe says.
"Sometimes it could be tapping into that human interest angle of a failure, where there's been an interesting business journey to talk about that people will connect with. Or it could be finding what you do differently to your competitors."
2. Be resourceful.
Think about the unique insights that your business or client might have. For example, instead of focusing on selling the brand, try positioning yourself or your client as industry experts, highlighting problems and solutions within the wider industry.
Phoebe's advice is to work out what "exciting data" could be tapped into within the business or customer base.
3. Try 'newsjacking'.
Consider what newsworthy dates could be "hijacked" to share your expert commentary or response.
"Leverage what's happening in the news cycle by being really quick and really bold to sort of ride on the coattails of what's already being talked about in the media," Phoebe says.
Use a media events calendar to stay on top of what's coming up in the media agenda and plan ahead for newsjacking campaigns.
4. Offer clear and accurate expert commentary.
"Be the most accessible or articulate spokesperson — it gets the foot in the door. We have an advantage over the big budgets if we have that first move advantage and are willing to speak in a more accessible or bold way," Phoebe says.
"[You need to] be able to say something relevant, useful and articulate it in a really compelling way. It cannot be vanilla, otherwise it will get lost."
It's important that any spokesperson is prepared and available to speak to a journalist at short notice or after normal business hours. Here are some more tips on being a good spokesperson.
5. Be helpful to journalists.
It may seem obvious, but being proactive in offering a time-pressed journalist with all the resources and information they need to run your story may make all the difference in getting coverage.
"[This could be] sharing the high resolution images before you are asked for them, and providing information about why the spokesperson has the authority to speak on that topic," Phoebe says.
"Sometimes it really comes down to who's going to be the most helpful to the journalist, rather than who is the most impressive business or the most well known business."
Finally, here's a bonus tip for PR agencies representing clients: Be prepared to say 'no'.
There's no point pushing ahead with a press release that you know is not newsworthy, or allowing the client to be so polarising with commentary that it will hurt their reputation. As Phoebe says, "not all publicity is good publicity".
"All those times that we're able to confidently say 'no', it always gives room for the better 'yes' later on," she says.
"The journalist now listens when we talk to them, because we only take them interesting things. Or [it could be] that the client's media coverage is actually beneficial for the business, or that their budget is allocated to the most impactful ROI activities. So that takes a lot of the soul destroying parts out of the job, and makes it far more impactful and rewarding."
To find out more insights from Phoebe Netto see our recent PR Profile.