Interview with Hugh Riminton, National Affairs Editor at Network Ten
22 May, 2019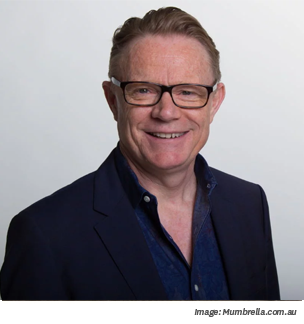 Hugh Riminton is the National Affairs Editor at Network Ten and a presenter at Radio National. He has been a foreign correspondent and presenter for CNN and Channel 9, and a political editor and newsreader for Channel Ten. He is also on the board of the veterans' welfare charity Soldier On and the refugee education fund The John Mac Foundation, and is on the advisory board of Media Diversity Australia. His Twitter handle is @hughriminton.

You'll be part of Network Ten's election coverage on Saturday night – what's your favourite part of election night?
My favourite part of election night is – nerd alert – the numbers. Elections do two things: they determine who is going to form the government and reveal and confirm shifts taking place in society. It will be interesting to see the different dramas – Will Dutton, Joyce and Abbott survive? Will it be a season of independents, with people like Helen Haines, Kevin Mack and Rob Oakeshott forming up on the cross-benches. Or will independents like Kerryn Phelps and Zali Steggall fall short? We won't know on the night, but the make-up of the new Senate will be interesting.
How has this campaign differed from previous campaigns you've covered?
In many ways. For one thing, the opposition has come with a lot of policies and the Morrison government has had virtually none. The two rival leaders are more than usually dull. Someone said to me in one marginal electorate "the heroes have all gone" – and it is true, there are no gigantic figures, no powerful orators or reformers, or even articulate conservatives. Cartoon figures – like Palmer and Pauline – now fill that space.
How has journalism influenced politics over the years?
Probably less now than ever. The digital age has reduced the influence of traditional centralizing forces like journalism. The mass shouting of voices can be deafening at times but this is the environment that exists, and it will never return to the days when half a dozen journalists – Oakes, Grattan, Kelly, O'Brien, perhaps a couple of others – would effectively skewer dumb ideas and the voting audience would pick up on that.
Journalism still matters – and good, smart journalism will be honoured more than ever in the years ahead as people realise what an asset it is. But traditional journalists are still just voices in the wind compared with 20 years ago.
As the current National Affairs Editor at Network Ten, which current political journalists would you consider as having the most influence on political journalism at the moment?
I always listen in to Phil Coorey (AFR) and Laura Tingle (7.30). And I am loving working with Peter van Onselen at TEN (You can follow our politics podcast "The Professor and The Hack" – and yes, I'm the Hack). PVO is a rare thing – capable of writing serious political biographies, doing dense academic work on political science, and yet he has mastered the quirky disciplines of television. His judgement is always spot on. And he's a very nice man.
What should political press releases include and what shouldn't they?
The ones I look for are media alerts and timely transcripts. The rest of the time, I'd prefer a call if it's really important.