Interview with Brooke Corte, Host of Money with Brooke Corte
01 October, 2020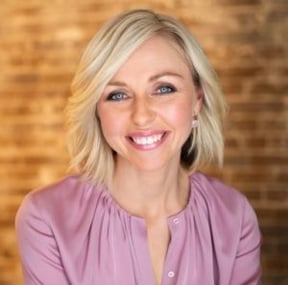 Brooke Corte joined Nine Radio in January 2020 as host of the nightly Money News program, which airs in Sydney, Melbourne, Brisbane and network stations around Australia. She has been a business journalist for nearly 20 years, spending much of that time as an anchor on 24-hour business channel, Sky News Business. She also spent three years as host of the First Edition national breakfast show on Sky News and was the host of the Your Money channel's flagship program, Your Money Live, dedicated to personal finance and economic news. Brooke is contactable via our database or via her LinkedIn here.
How did you end up working in financial journalism?
While I was at university, a chance conversation led to a job entering the day's stockmarket numbers for the graphics on Business Report with David Koch on Sky News. I didn't actually know what the Dow Jones was when I took the job! The role quickly broadened to writing some of the scripts for the program, then filing finance reports on Sky News, 2GB and 3AW radio, and before long, presenting the finance updates on the TV.
If there has been one BIG lesson in getting to the stage you're at now, what would that be?
I have always focussed on longevity in the media industry, rather than chasing the spotlight. And of course, your friends and contacts in the industry are priceless.
You are the face of Money described as a 'cross-platform superbrand'. Can you explain what this is and how does working across multiple media affect how you work as a journalist?
It's reflecting the fact that our whole attitude to money has changed this year, as the world around us changed. Our finances have been snapped firmly into focus in 2020, meaning people are actively seeking out ways to better understand money and the economy. Nine has very strong on-air and editorial talent in the financial space, and a strong range of platforms on which we can cover what is a really important story for every single one of us.
What story has been your favourite to work on so far this year?
I'm passionate about small business and focus on the sector a lot on the Money News program. This year I've loved talking about the countless ways that small businesses have adapted (dare I use the word "pivot" again!) through everything that's been thrown at them. It's been incredibly tough, but many business owners have still managed not only to thrive, but also bring together their local communities. The resilience shown by small business owners is inspiring.
What does a media release have to contain to be of interest to you?
My program is on talkback radio, so the best media releases offer up a person who's engaging, got an interesting angle or story to tell, and is relatable.