Interview with Jess Hill, Author & Journalist
03 December, 2019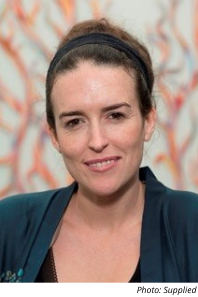 Jess Hill is a two-time Walkley award-winning journalist who is currently nominated for her third in the 'Book Award Longlist' category. She has spent the last couple of years devoting her work towards her recently published book 'SEE WHAT YOU MADE ME DO'. The book investigates and dissects the complex issue of domestic violence, putting perpetrators and the system that enables them in the spotlight. Jess has been an investigative journalist, Middle East correspondent, US election correspondent, producer and editor. In 2013, she was one of Cosmopolitan's 30 most influential women under 30 and was also listed as one of the top 100 women to follow on Twitter by Foreign Policy. She Tweets at @jessradio.
What has motivated you to be such a strong spokesperson for domestic abuse?
I don't have a history of domestic abuse, but like anyone in Australia, I know people who have been affected by it. The reason why I became a journalist is to reveal concealed truths, and this topic is one of the biggest concealed truths in Australia. When I first started looking into it, I couldn't believe how naive I'd been and how little I understood about it.
Just looking at female victims alone, over 2 million women in Australia are affected by this. And, we can't go on with so many people experiencing something that we as a nation don't fundamentally understand. It felt like someone really needed to communicate this and in a way that the public could understand. Another side to this, which is incredibly interesting, is the human behaviour attached to this subject. Domestic abuse is jam-packed with themes such as intimacy, power, guilt, insecurities and so much more.
As an investigative journalist, especially in your current line of work, how do you get your sources to open up completely?

I always lay out the parameters of what we're doing. When they're telling me a personal story, I'll tell them that we're having a conversation that they're free to steer in any direction they want. Of course, I'll ask them questions, but I essentially want to hear it from them and what's important to them. I'll always remind them that this story is theirs and it doesn't belong to me. I'll always send them a draft of what I've written and work with them to make sure it's being told correctly with context and no sensationalising of any details.
Unless it's a positive experience for the survivor, I don't want to do it. And positive in the sense that it may be difficult and it might trigger trauma, but they have control over the whole situation.

What's next for Jess Hill?

Well, SBS is using the book for a three-part series. The working title at the moment is the same as the book's. It will be picking up quite a bit of what is in the book, using it as a base, but also incorporating other components and analysis. I'm also doing a podcast series with the Victorian Women's Trust that's looking more deeply into the roots of violence and the grey areas of the whole topic of domestic abuse and also intimacy itself.

How do you utilise a press release to the best of its ability?
When I was a producer at ABC Radio, not all but some press releases were gold. It was all about looking for the seeds that could lead to something bigger. If there's something in a press release that could lead to a bigger story, using it as a stepping stone rather than just a destination.

What are some memorable experiences from when you were a Middle East Correspondent with the ABC?
I can remember driving in what was probably 50-degree heat to Gaddafi's bombed-out compound and finding all these signs of life in little artefacts, such as cards and games that had been strewn everywhere.
Visiting Yemen, which was at the time an outrageously beautiful country where the city was like a storybook.
Going to a place just outside the border of Syria and Turkey. The people surrounding me had just come out of civil war and there was an enormous sense of paranoia and fear. It was a situation where I didn't know fully what could happen. I didn't know the territory well and the energy felt incredibly combustible.