Interview with Shauna Anderson, Editor at 9Honey
13 December, 2018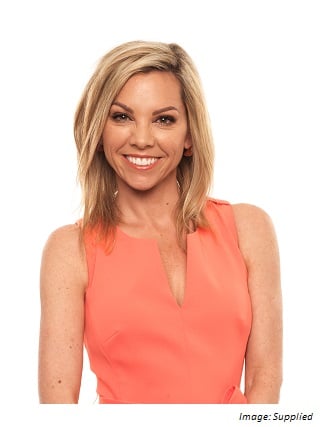 Shauna Anderson is the Editor at 9Honey. She has over 15 years' experience in the industry, with her work featured in print, online, and in television presenting. Before her role with 9Honey, Shauna was the news editor for Kidspot at WHIMN. Prior to that, she was the news editor at Mamamia. Other positions she has held have included chief of staff with the Nine Network, a reporter with Today Tonight, The Sydney Morning Herald and Woman's Day. As an experienced writer for female audiences, Shauna understands what women want to consume in their media.
As the new editor of 9Honey, how are you looking to grow or change the website?
9Honey has been such a success story and I am proud to have been asked to be a part of it. Australian women don't want to be told what to think, or how to feel, they want to be valued and recognised and respected, and 9Honey does all of that without preaching to them or undermining them. I want to continue those values by listening to our audiences, growing our network to reach platforms that women consume media through.
If you were to sum up online media in a few words, what words would you use to describe it?
Instant, ubiquitous, fluid.
When did a press release help you uncover a good story? Or suggest ways they can be improved to help you find that story.
A good press release recognises the value of a good story. We don't want to lecture to women, or tell them how to think or feel; we want to speak to them about their lives with stories that resonate. A good press release will have real life angles, a "take away" value, a heart-warming story, or something we can laugh at, smile at, or cry at.
With your experience in lifestyle verticals, how have you seen Australian attitudes towards lifestyle change over the years?
Lifestyle is how we live, how we aspire to live, and what we feel, think, consume, value and enjoy every day. "Lifestyle content" is becoming our news in some way as a reaction to 'fake news'. People want real-life stories, they want to see and hear things they can relate to, and they want information about their lives to enrich their lives and make them better. Lifestyle content has become so much more accepted and valued, and it is important content.
With more and more content targeted towards women, how should they select the best content for their needs?
Women are multi-faceted and interested in so many things, meaning they consume a wide variety of content. That's the beauty of 9Honey; we have so many different platforms to offer them, from podcasts, to our own shows like Talking Married, to our daily news. At 9Honey, we pride ourselves in our mass-market appeal. If we continue to listen to what our audience want, and they continue to trust us to give them quality content, then 9Honey can be their one-stop destination for lifestyle content.