Interview with Wendy John, Multi-Platform Reporter and Podcast Producer
By Eleanor Burnard
09 February, 2023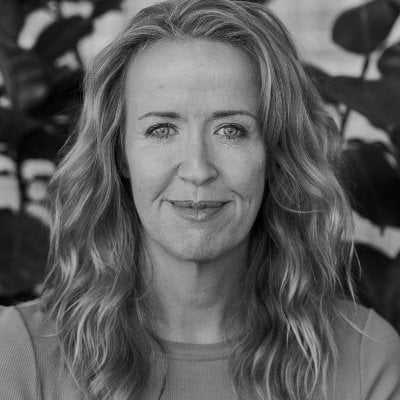 Wendy John is currently working as a multi-platform reporter and podcast producer for The Medical Republic as well as a producer for ABC Radio Sydney.
Medianet sat down with Wendy to discuss her career in the media industry.
You have worked for numerous news outlets in your career such as NOVA Entertainment, The Medical Republic, ABC, and more. How did you first get started in the media industry?
Although I've worked with a couple of media outlets before it's still kind of a new-ish job for me, I made a big career transition to join the media industry. I worked corporate in learning development as a training management facilitator, but when I became pregnant about seven years ago I wanted a deeper, more creative life so I went back to university to study for a masters of journalism part-time.
It was during this time that I became freelance and began picking up work, and I entered my university podcast assignment into this NOVA competition and won! This led me to a lot of work with podcasting.
I graduated in 2020 and then started working with The Medical Republic, so it's really like a new career that I've only be in for a few years now and it's still so exciting.
That's incredible! That's like something that only happens in the movies.
I know! It was in 2017 and I swear I've listened to maybe a couple of TedTalks on podcasts and I hadn't done anything with podcasts prior to that and I wasn't at all interested in audio, I wanted to work with video or broadcasting. It wasn't until I studied audio journalism through my uni course that I just started to absolutely love it. I started a science podcast called 'Doomsday' that discussed all different theories and scenarios about the end of the world, I even predicted a pandemic happening before COVID!
What are the main differences you have found with working freelance VS working for a media company?
It's really hard to work freelance without industry contacts. I had an 'okay' portfolio for the stuff I did at university through their newsroom and internships and some other work I picked up, but it's so hard to get your foot in the door when you're freelancing.
Freelancing is a really tough gig I think, unless you've been in the journalism game for a good few years. Now, I have a list of contacts to use so if I do some freelance work on the side I know some people I can go to. Another thing about working freelance is that while payment is better now there was a time during the COVID-19 pandemic where freelance budgets really dried up and it was really hard to get a job as a freelance journalist.
When it comes to working for a company I actually really love it because it's a regular paycheck and a constant schedule. There's so much that I can learn from the other journalists and the production team I work with, it's so nice to be physically in the office and have conversations with people face-to-face.
How has COVID-19 affected your work ethic and health journalism as a whole?
In terms of my personal work ethic during COVID-19 I found it hard to gain confidence with my work because I was so isolated from everyone. There has been a rise of interest in health and wellness journalism recently, so much now that it seems like everyone is giving out advice these days!
There of course has been a renewed interest in medical journalism because of COVID, however because our audience at The Medical Republic are those working in the medical field we don't really interact with the general public so there isn't really a change in our demographic.
In terms of content though, there's a whole lot more people want to know about COVID and we make sure to use rigorous research behind everything we post. There's a lot of misinformation with no sources being pushed out there these days, so we try and make sure to remain as accurate and scientifically proven as possible.
How are you able to stay on top of the countless information and stories revolving around health?
It's really a team effort. We are such a collaborative team here at The Medical Republic and we always help each other out with research and pitching stories.
Across the whole group of us we subscribe to every leading medical journal, that are really top notch and they all come from different areas of the world.
We make sure everything is verified and truthful amongst each other, just so that misinformation isn't spread out. I really do think we do exceptional research.
Do you think that health has become more politicised?
We have fairly strong political reporting arm to The Medical Republic since our audience is still particularly politically minded. Issues such as inflation effects everyone including doctors, so we try and include political insights that still relates to the medical industry.
The idea of tranforming Australia into a country that priotizes preventative health is something that is also really important to us and our readers, so there are still a lot of politics that are relevant to doctors.
What has been the most interesting topic you have discussed in the last few weeks?
I am such a nerd and I'm fascinated with health reform in the digital health space. There's a term called 'inter-operability' which basically boils down to data sharing. At the moment, everyone across the health industry in Australia are unable to communicate with each other, so a GP is unable to share health records with a hospital. If a paramedic comes across someone who is semi or completely unconscious they cannot see their health records to see what medication they might be on or if they have any underlying medical conditions.
It's crazy! There's all this data but it's not being shared, and the only way we can move towards preventative health and keeping people out of hospitals is when all that data is shared.
It's a very nerdy but it's the way of the future, and there's no way we can fix all the problems that people have with Medicare or any other single issue in healthcare until we are able to share all of this data.
It's often the least dramatic aspects of healthcare that I find the most interesting, even if it's usually pushed to the side to make way for more dramatic stories.
Similarly, what has been the most memorable experience of your career, so far?
So, I'm still in the early years of my journalism career, but I have to say that winning the prize from NOVA when I was still a student was pretty exciting and really encouraging. It made me realise that I was on the right track and even though it's been really hard it's all been worth it.
What are your pitching preferences?
Email is probably best because then I can always share it or forward it to someone else if it isn't in my particular field.
I'm always on the lookout for local Sydney stories, so feel free to send me any that come your way.