Outlet Spotlight: Travel Guides
By Aimee Edwards
17 April, 2023
We have a strong 'keep going until somebody stops us' ethos within the team and are used to adapting on the run.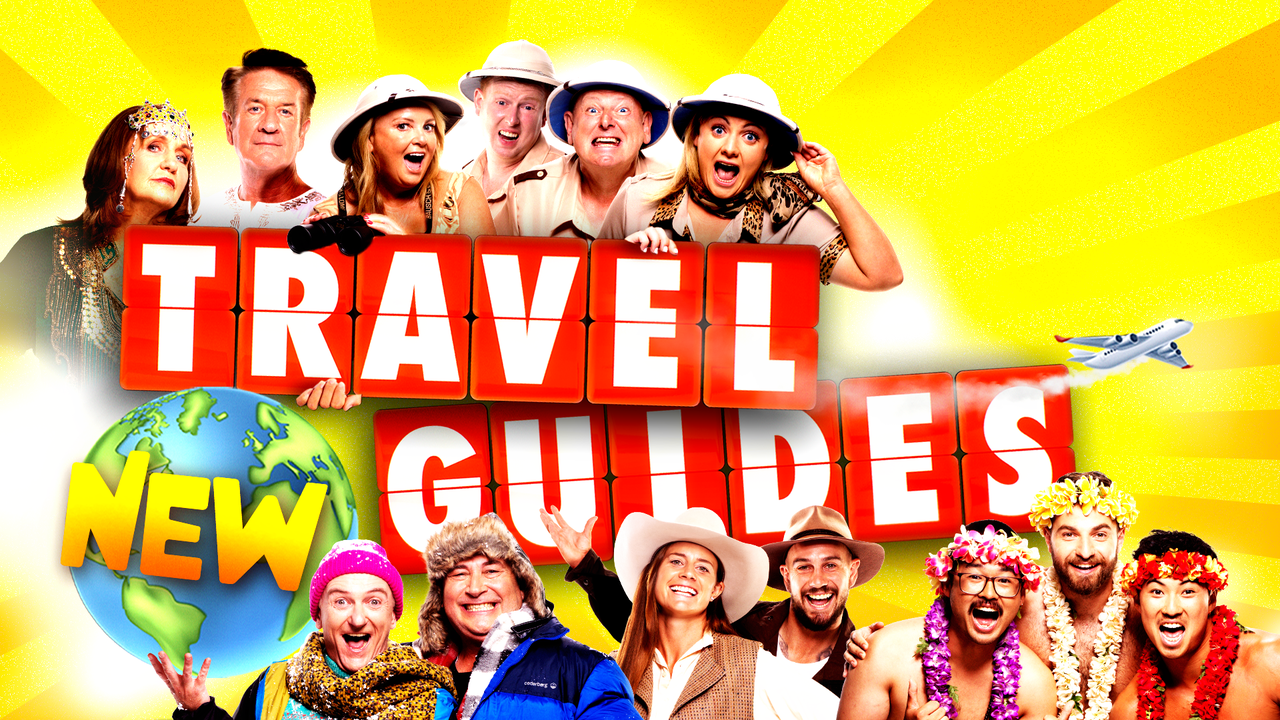 When the travel industry came to a screeching halt, Nine Network's Travel Guides kept moving forward, finding new and exciting ways to adapt to the changes that became the reality of life in a pandemic. Now, after 2 years of adapting to a whole new world, the show is back, in a big way.
What started as a one-series program from the UK creators of Gogglebox has become one of the Nine Network's most successful shows. For five seasons, Travel Guides has been taking five groups of everyday Australians to the furthest corners of the globe, highlighting unique travel experiences through the eyes of real travellers that viewers relate to. "People love travel shows," says Executive Producer Melissa Maclean. "But the traditional format of having a single presenter needed a refresh. Having everyday, relatable guides means viewers can assess for themselves whether the trip is for them."
When the world shut down during covid, the production team at Travel Guides saw an opportunity. Instead of continuing to feature international travel, the team instead looked at options on our own front doorstep, exploring a mix of popular and unique Australian destinations from the Sunshine Coast and Perth to Flinders Ranges and The Great Ocean Road. "We have a strong 'keep going until somebody stops us' ethos within the team and are used to adapting on the run, whether it is due to weather or cancelled flights," Melissa says. Producers also saw an opportunity to lift the spirits of a country that was struggling through lockdowns and border closures. "We knew that the pandemic couldn't last forever and that people would want to be entertained and have something to look forward to."
Viewership didn't slow down either with the program holding strong in broadcast numbers during the initial run, and doing very well in repeats.According to Melissa, "The 2022 series saw strong broadcast numbers consistently around 730,000, while BVOD and live streaming via 9now continues to grow. The level of social media engagement shows it has broad appeal across all key demos."
The most exciting part of the job for the production team is finding new destinations and activities for the guides to enjoy. "We are always looking for a range of vacations to appeal to different holiday makers and viewers. We need to get the mix of destinations and activities right so there is something for everyone," says Melissa. Some destinations lend themselves to a particular theme but even still, the show's producers like to vary the outings so that everyone can enjoy the holiday. "Our guiding principle is that in every episode we showcase an achievable week-long itinerary with a mix of food, culture, adventure, transport and accommodation."
With Travel Guides back with an all-new season in 2023, Melissa teased that the experiences coming up this year will be next level. "We are back in a big way. Back overseas and exploring the far reaches of the planet on some absolutely epic, once in a lifetime, holidays," she says.
The first episode of Travel Guides Season 6 will air on Wednesday 19 April.