Inspiring gender equality campaigns
By Nell O'Shea Carre
It's hard to believe, but with March now just around the corner this means International Women's Day (IWD) is rapidly approaching. The UN Women theme of this year's observance, held annually on March 8, is "Women in Leadership: Achieving an equal future in a COVID-19 world".
Every year, this day inspires innumerable events and campaigns aiming to spark discussions about gender discrimination, inequality, and stereotyping, and the steps we can take to address these.
To inspire your own campaign this IWD, here are a few recent clever or powerful initiatives promoting gender equality:
2020 T20 Women's World Cup final
86,174 fans gathered at the MCG last IWD to watch as the Australian cricket team won the women's T20 World Cup final against India. This crowd number is not only mind-boggling in light of how the rest of 2020 panned out (!!!), but also broke records for the biggest attendance at a women's sporting event in Australian history, and the biggest attendance for a women's cricket event in the world. Many claim this event will have lasting impacts on gender equality in sport for many years to come.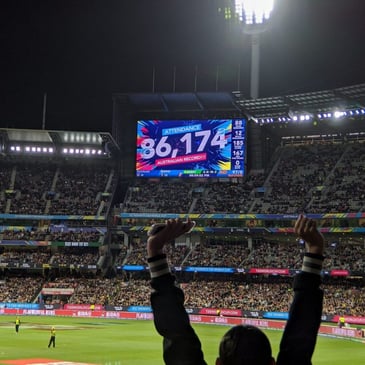 Image source: Insanity Works
ShEqual "Get Real" campaign
This video calls on the advertising industry to "get real" about how they depict gender stereotypes. The ShEqual campaign recognises the role gender inequality and sexist advertising has in encouraging violence against women, and highlights some of the harmful stereotypes about gender roles that are shown frequently in advertising.
Little Miss Inventor
Created to act as a positive role model for girls, Little Miss Inventor was launched during 2018 IWD as a new character in the popular Mr Men Little Miss children's book series. Little Miss Inventor challenges gender stereotypes as a clever female engineer.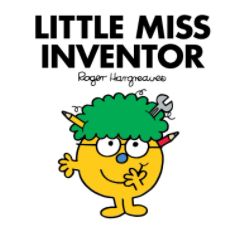 Women in STEM
Images can be extremely powerful in maintaining or breaking gender stereotypes. In acknowledgement of this, Getty Images and Jaguar Land Rover partnered for this photo series realistically depicting women working in STEM. Searches for women + STEM have been increasing dramatically, and Jaguar Land Rover told The Sun they hope this IWD campaign would encourage more women to enter a career in engineering or manufacturing.
The social media takeover
One simple but effective way to lend support to an organisation or initiative is to grant them posting privileges for a "social media takeover", as Indian Prime Minister Narendra Modi did during 2020 IWD. This can provide great exposure and awareness for the cause. Consider handing over your own brand or organisation's social media accounts to an inspiring woman or female-led organisation this IWD.
This Women's Day, I will give away my social media accounts to women whose life & work inspire us. This will help them ignite motivation in millions.

Are you such a woman or do you know such inspiring women? Share such stories using #SheInspiresUs. pic.twitter.com/CnuvmFAKEu

— Narendra Modi (@narendramodi) March 3, 2020
Lastly, don't forget this day is about celebrating the achievements of women and challenging gender bias and inequity. Rather than limiting your brand to just performative action, remember to take a stand against gender stereotypes and discrimination. Find out more about what you can do to support IWD from UN Women Australia.
Our 2021 Media Events Calendar can help you prepare for upcoming events and observances like International Women's Day. Download for free.