Gender and empowerment as a company director and second-generation immigrant
By Amrita Sidhu — Managing Director
06 March, 2022
As a second-generation immigrant who came from a culture where I was expected to enter an arranged marriage and have my career take a back-seat to my husband's, I understand some of the social and systemic barriers women face to receive equal opportunities and support.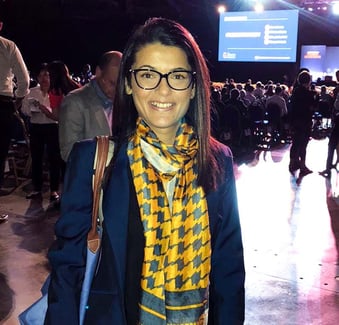 At the age of thirty I took on a position as the only woman in the executive team of a major media organisation, before moving on to lead Asia for a global technology organisation.


This was an incredibly diverse region from a business culture perspective and I had to work very hard to adapt to different business environments, many of which were very traditional and male dominated.
Defying gender expectations requires courage, but also support from people of all genders as well as organisational structures and leadership that encourages diversity.
Despite the cultural expectations and the pressures of senior business responsibilities on my shoulders I was blessed to have the support of two key male allies. My father never pushed me down the marriage path but instead invested any spare money we had as a family into my education. I was also fortunate to work under a very leaned-in CEO, who was actively committed to providing me with a range of leadership training and executive resources to set me up for success.
These experiences inspired me over the past five or six years to become a mentor and guide for other women so they could also see a pathway for their personal success.
Unfortunately not every woman has had the support and opportunities that I have. Women around the world are more vulnerable to poverty, violence, discrimination, and more recently, the effects of the global climate crisis, as hinted at in this year's UN Women's International Women's Day (IWD) theme, 'Gender equality today for a sustainable tomorrow'.
We've come a long way since the first Australian IWD held in 1928, when advocates called for equal pay for equal work, paid leave and an eight hour working day for shop girls.
But women are still fighting to receive the same recognition and rights as men, and the media industry is no exception to this. Our 2022 Australian Media Landscape report found a significant gender pay gap, with 30 per cent of male journalists earning over $100,000 compared to just 16 per cent of females and 12 per cent of non-binary journalists.
To continue to address inequalities such as this in the media industry and beyond, we are encouraging organisations to speak up about gender bias and female empowerment and opportunities via Medianet or any other platform.
We will also be donating $50 for every press release speaking up about issues affecting women or related to IWD that is distributed via Medianet between the 7th and the 13th of March to UN Women Australia. This United Nations entity in Australia is responsible for promoting gender equality, women's empowerment and supporting women in crises such as the one currently unfolding in Ukraine.
Six months ago I took on the exciting challenge of leading the Medianet and Mediaverse teams. I'm proud of working with a team of people that feel strongly about these issues, and proud that women hold 67 per cent of our leadership roles.