Interview with Dominic Giannini, Reporter at Australian Associated Press
By Nell O'Shea Carre
16 November, 2022
Dominic Giannini is a Reporter at the Australian Associated Press (AAP) in Canberra.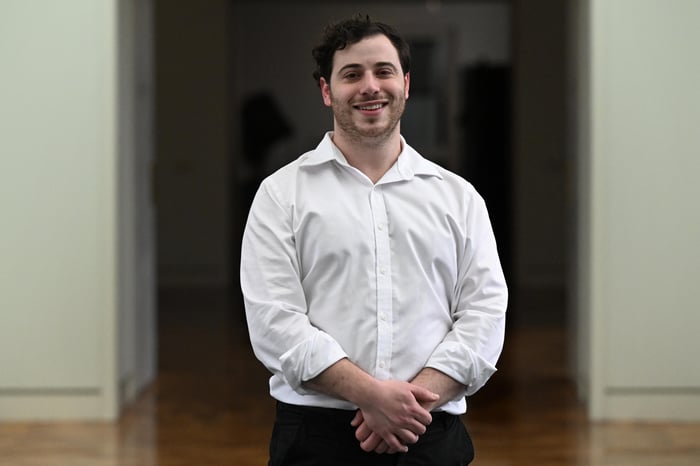 Tell me a bit about your work at AAP…
I work at AAP's Parliament House bureau covering federal politics and keep an eye on the Senate during sitting weeks.
The best part about the job is that almost every day is different and you never know what you'll wake up to in the news cycle. While most of the public aren't attuned to politics, it affects everyone's day to day lives and so you need to break the story down and outline why it's important to every day Australians.
One of my favourite aspects - aside from some amazing story opportunities - is having family, friends and others approach you about stories and ask you for the insider goss as if you're some political clairvoyant. To me, it highlights that people actually care about national stories, but want it to be accessible and that's the most important part of the job.
Is there a particular career highlight or eye-opening moment from working as a journalist that you could share?
There's been a few since joining AAP a year ago. One that stands out is my trip to Japan with the prime minister for the Quad meeting straight after the election. After six weeks of flying around the country, I was still running on adrenaline and seeing all the international media and President Biden was pretty cool.
The election campaign also had its own highlights, like getting to travel on the infamous wombat trail with the nationals and seeing parts of Australia you would otherwise never get to.
I can see on your profile in our journalist database that you have also done some charity and advocacy work. Are you able to share a bit about what inspires this? And perhaps any impact this kind of work might have in informing your reporting?
I have a particular affinity with mental health organisations and work with Lifeline Canberra. It's something I've always been drawn to because of my own experiences and how prominent mental health issues are in the community. A lot goes undiagnosed and people can be very reluctant to reach out. Changing that is important.
In terms of reporting, there's two main things I would say. The first is that never assume anything, everyone has their own struggles and while it might seem mundane to you, it can feel like their world is imploding. It teaches you how to be empathetic and really connect with the people you meet.
Secondly, it reinforces the experiences of everyday people. The audience should be at the heart of your reporting, and listening to everyday experiences can be humbling. Most people don't care about political intrigue, they want to know why they can't see a doctor or where they can find a safe place to sleep.
What are you looking for in a story idea or pitch? What does it need to catch your eye?
First and foremost, make it relevant. It's probably not going to do you much good if you pitch a story about the top 10 therapeutic pillows to a federal politics journo. You're more likely to get a run if you follow up on a story they've written offering comment or a yarn relevant to their area or round.
It also helps to keep in mind: how does my pitch bring the story forward or how does it add value? There's no shortage of lobby and advocacy groups responding to major stories, what makes your comment or story unique? Do you have insight or expertise no one else has?
Quirky stories can also be a lot of fun!