Arts journalism a "labour of love" for Sydney Arts Guide Editor David Kary
By Nell O'Shea Carre
21 April, 2022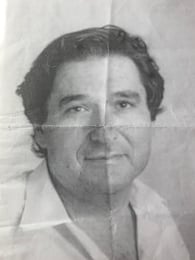 As the Editor, Publisher and contributing writer to the Sydney Arts Guide, David Kary says he has enjoyed numerous exciting events and that the work is a "labour of love".
The online publication features articles across the spectrum of the arts with a particular focus on the performing arts. The bulk of the articles comprise listings of upcoming arts events and reviews of current shows and exhibitions, with David acting as the main theatre reviewer.
"My passion is the theatre, and over some thirty years of writing about theatre in Sydney, I have been to some just glorious opening nights," David says.
"Theatres have only fairly recently returned after the Covid lockdowns and there is no sign yet as to when the after-show parties will return. The main thing is that live shows are back."
To make up for the lack of live performance over the past two years, Sydney Arts Guide turned its focus to streamed events and book reviews.
After completing a Bachelor Of Creative Arts at Wollongong University with a focus on poetry (his audition was by way of two volumes of poetry), theatre studies and arts journalism, David started writing for a local paper in Maroubra, the Maroubra Messenger, and then went on to write for Stage Whispers for 16 years.
David has now been Editor for the Sydney Arts Guide since 2005, and says the site has over ten regular contributors.
"The website is truly a labour of love. It now has over 9,000 articles, has had over one million hits and is archived by the National Library Of Australia's Trove network. The website operates by way of donation, however small, which helps to keep it going," he says.
"Arts reviewers receive complimentary tickets to events, and that is a big enticement for writers to review productions. My inbox fills up every day with people and organisations wanting coverage."
"It has been quite a ride so far, and I am going to keep it going for as long as I can".
David is a proud member of the Australian Journalists Association (AJA), part of the Media Entertainment and Arts Alliance (MEAA) and the Film Critics Circle of Australia (FCCA).
David's pitching preferences:
"I prefer media releases which are short and concise, to the point, where the information is very clearly outlined. There are a few arts publicists that write very flowery media releases that go two to three pages. That's a lot of work they're putting in, but how many editors have the time to go through it.