Journalist Spotlight | Interview with Freelance Journalist, Caroline Zielinski
By Eleanor Burnard
10 May, 2023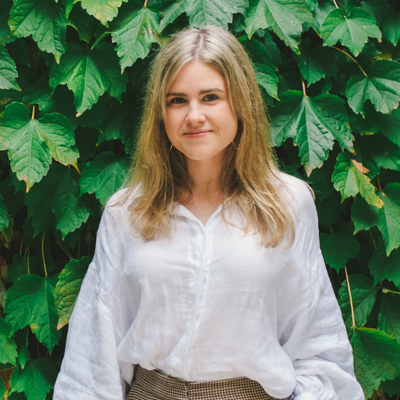 Caroline Zielinski is currently a freelance journalist whose work has appeared in major news publications such as The Age, The Sydney Morning Herald, SBS, The Guardian, and many more.
Medianet sat down with Caroline to discuss her career so far, and how she first got here.
You are currently working as a Freelance Journalist and you have been featured in numerous news outlets such as The Age, SBS, The Guardian, Sydney Morning Herald, ABC, and so many more. How did you first get your start in the media industry?
I did like, twelve unpaid internships during my undergrad and then, when I was doing my Masters of Journalism at Monash University, I convinced the then-head of the program to put in a good word for me with The Age's trainee and internship organiser if I achieved good marks across all my subjects.
I did, and he put me in touch and I ended up doing two weeks on The Age's general news desk, after which they asked me to stay an extra week. After that, I got a call from the then police editor who asked me to do a couple of casual shifts a week, Friday mornings starting at 6 am and Saturday and Sundays from midnight, and then I was in.
What does an average day look like for you?
It really depends.
Sometimes it's content writing for clients, other times it's coming up with broad strategies, and other times it's pitching ideas/ writing for publications such as The Age, Primer, Fashion Journal, Cosmos magazine, etc.
Did you always want a career in media?
Yes.
Well, I always wanted to write in some shape, way or form, but my journalism career was decided when I got into the media degree at Melbourne University from way back.
I remember wanting to get into law but in hindsight, that was about prestige more than the actual work!
What makes writing and working primarily digital and online so unique?
To be honest, I have long since stopped thinking about the print and digital distinction.
There are just avenues for your writing. Sometimes, as with my Good Weekend piece last October, I do get excited seeing my work in print, but I find that online pieces are much easier to share with my audience and readers on social media.
You first began working as a Marketing and PR Assistant, how has the media landscape changed since then and what has been the most notable change, in your opinion?
I didn't really work in marketing or PR until like 2016. I did internships across all sorts of media organisations, including some marketing ones, but my heart was always in writing.
Back then, print was still a bigger deal and there were a lot more publications around. A lot of them have since closed or migrated only online. A lot of places have since experimented with the best way to get readers and advertising dollars online, and I've noticed that some have gone for clicks while others have veered away from that model and chosen to invest in more in-depth and original journalism.
That said, I don't think anyone really has this new world of online journalism fully figured out and as niche publications and media companies come and go, it's clearly a space that will keep evolving.
What has been the most interesting topic you have discussed in the last few weeks?
The gaps in our healthcare system when it comes to addressing the needs of refugee and migrant women; and the marketing behind formula and breastfeeding.
I find women's health utterly fascinating, and there is so much to unpack there and a lot of misconceptions that need to be corrected.
What's a commonly held belief about your job that you disagree with?
That PR is "the dark side" and journalism is "the good side".
Having worked on both sides over the years, all I see is that both tell stories. Not all PRs are motivated by pedalling crap and not all journalists are interested in the pursuit of truth. (Not all are independent either).
What has been the most memorable experience in your career, so far?
Being published in Good Weekend and having my story be the cover story.
The article -- about two young mayors of Vietnamese background in Melbourne's west -- was off the back of a big essay I wrote for the Scanlon Foundation and I am proud of both these works.
What have you learnt the most about yourself during your career, so far?
That I struggle to work in an office full-time, and I need a lot of autonomy.
I really don't like to be tied down to one job as there are so many amazing opportunities and projects out there. If you just work for the one place, you may be limited in what you can take on outside that workplace and as someone who has many varying interests, I also love to paint and do illustrations on the side as well as try to write and illustrate kids' books, so I find limitations frustrating.
What are your pitching preferences? How do you prefer people to get in contact with you?
Email is good, as is a phone call. But when pitching please make the headline super exciting, as well as get to the point of the story quickly.
Also, please read my work! I know I am quite varied in my topics but there is a thread there. Women's issues, women's health, the arts (with a women's slant) fashion (but not product descriptions, I need a story there); multicultural issues (women focus preferred but will take a look at all), health, interesting science stuff (with a human focus, not too technical).