Interview with Cameron Stewart, Washington Correspondent and upcoming Associate Editor at The Australian
11 March, 2021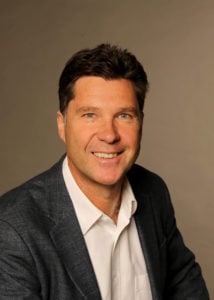 Cameron Stewart has been The Australian's Washington Correspondent covering North America since early 2017. This is his second US posting, having previously been The Australian's New York Correspondent in the late 1990s. He was previously an Associate Editor combining investigative reporting on foreign affairs, defence and national security with feature writing for the Weekend Australian Magazine. He is a former winner of the Graham Perkin Award for Australian Journalist of the Year. Cameron will return to Australia after four years to revitalise his role as The Australian's Associate Editor. You can Tweet him at @camstewarttheoz.
Tell us a little about how you got to where you are today.
I first joined The Australian in 1987 after studying a BA (Hons) in international relations and history at the University of Melbourne and spending around two years as an intelligence analyst with the Australian Signals Directorate. After starting in business and general news I was sent to the Press Gallery in Canberra as Foreign Affairs and Defence Writer and then to New York as the paper's New York Correspondent. I came back as Victorian Editor but enjoyed writing more than editing so I became an Investigative Reporter and also a Feature Writer for the Weekend Australian Magazine. But when Donald Trump won the 2016 election – which I came to the US to cover – I was offered the role as Washington Correspondent.
What have been some of the highlights of your four-year stint as The Australian's Washington Correspondent?
Where do I start? Covering the Trump administration and Trump's America has been a wild ride from day one, there has never been a moment when there has not been a big news story or scandal breaking. I have loved travelling widely talking to Americans about why they liked or disliked their president. I visited Trump's border wall, the refugee camps in Mexico, the farmers in the midwest and took long road trips across the country during the election campaign interviewing people at random. During my time here I was lucky to interview Bill Gates, the late Senator John McCain, Sec of State Mike Pompeo amongst others. It has been a great experience.
After four years in the US, what are you looking forward to the most upon your return to Australia?
I'm looking forward to less craziness, but also I'm looking forward to writing more broadly across a range of topics. I did this to some extent in the US but Trump took up a lot of my time. I want to get stuck into some investigative reporting while also writing more magazine features.
What do you think are the most important skills for a reporter to have?
Curiosity. An ability to listen. Be across news and issues. Think of fresh angles to write about. Be personable. Take risks. Concentrate on your writing to make it interesting and fresh. Back yourself.
For a press release to stand out to you, what should it contain?
It should be straight to the point, leading with the most newsworthy aspect. It should not contain jargon, it should be easy to read.