Interview with Julian Drape, Sydney Bureau Chief at AAP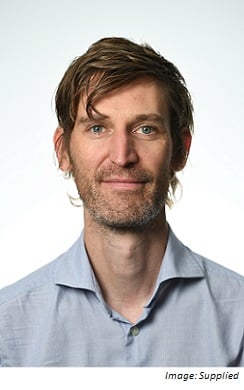 Julian Drape is the Sydney bureau chief for Australian Associated Press (AAP) and has been with the newswire for over ten years. Joining AAP in 2007 as a cadet, he would go on to work at the Canberra press gallery. In 2013, Julian moved to Europe for three years to take up the role of European Correspondent for AAP. On his return to Australia, he became the Melbourne chief of staff for the newswire and then moved to Sydney to take up his current role in early 2017. Julian's articles have appeared in The Daily Telegraph, the ABC, The West Australian and Australian Doctor. His Twitter handle is @jdrape.
As someone who studied both arts and law at university, what attracted you to journalism?
At heart, I'm a gossip and have always wanted to know what's going on. I did a law program on community radio, and edited the student paper while at university, and enjoyed telling stories and sharing important information. Melbourne University had a big privatisation push in the early 2000s which a lot of students and academics opposed, and the paper played an important role in that debate.
In 2013 you were the European Correspondent for AAP. What key lessons did you learn from your time there?
I was based in London for three years and had a ball. I learnt a lot from then-News Corp Australia correspondent Charles Miranda about being relentless in chasing down stories, always being early to airports with hand-luggage only, and remembering to have fun rather than being stressed. The news is the same everywhere – hit the ground and start talking to people who know more than you, and then share that information with the public.
What do you find most useful about press releases?
I like releases that contain the essential facts, and contact details for experts we can talk to for additional information. They should be clear and concise. My advice to people writing a press release is to re-read it, cut words and keep doing that until all the guff is gone.
AAP provides invaluable court coverage for other news outlets. What influence has court reporting had on the legal process?
Good court reporting ensures the legal system remains open and accessible, and we need to fight the increasing trend of courts to suppress material which shouldn't be secret. In some instances, court reporting can have a very direct impact. I covered the Rolf Harris trial in 2014, and a key witness came forward only after reading a report about a celebrity games event. One of Harris's victims couldn't remember exactly where and when it took place, but a local reader did, and it changed the momentum of the trial.
What are some surprising things you've learnt through your work?
That people generally love to chat about their lives, struggles and successes. People are open if you engage with them honestly. On the other hand most – but of course not all – politicians continue to amaze me with their self-interest and mendacity.
In your opinion, what makes a news item interesting?
A good story is one that's really quirky or really serious; avoid the middle ground.