Interview with Will Cox, Arts Editor of Broadsheet Melbourne
24 May, 2019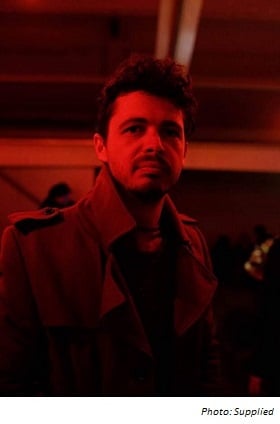 Will Cox, arts editor of Broadsheet Melbourne, is a journalist and critic based in Melbourne. He's passionate about film and the stories behind artists' work. His freelance writing has appeared in The Guardian, The Saturday Paper, The Lifted Brow, Vault and others. He tweets at @dazzleships.
What does a typical day look like for you at Broadsheet Melbourne?
It varies a lot. I often have a 9:30am film screening. Then I either head for the Broadsheet office or home, depending on how much running around I have to do. I spend a lot of time on my bike going between appointments.
I conduct interviews and/or visit galleries, and write every day. That writing could be Broadsheet work, or freelance for someone else, or my own creative stuff, but it happens every day. Then in the evening, often another film screening.
What do you enjoy most about being an arts editor at Broadsheet Melbourne?
I spend my days looking at art and watching movies, what's not to like?
Melbourne is known for its dynamic arts scene – why do you think it's so vibrant?
I think because it's varied and rich, but still quite down to earth. It's not driven by profit because frankly there's not much money in it. So it's just passion.
What's the strangest story you've covered?
Possibly Aelita Andre, the 11-year-old supposed child prodigy, who painted huge abstracts about dinosaurs and infinity, at the encouragement of her limelight-loving mother. Or Spencer Tunick, who made me strip naked on the roof of a Coles along with 900 other people. AAP photos of that went up on The Guardian and CNN before it went up on Broadsheet, so I didn't even get the exclusive on my own naked body.
For a press release to grab your attention, what should it contain?
Pictures! It's amazing how often a press release will have a solid page of International Art English and no visual representation of the work at all.