Interview with Rebecca Russo, Associate Editor at Time Out Melbourne
01 August, 2019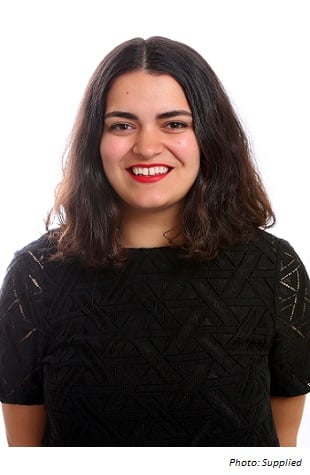 Rebecca Russo is a writer, editor and broadcaster based in Melbourne. She's written for Junkee, AWOL, The Cusp, Faster Louder, Fashion Journal and Tone Deaf. She is currently the Associate Editor of Time Out Melbourne. Rebecca tweets at @BeckRusso.

Your career as a journalist began in 2011 as a volunteer. How have you grown since then?
I'm so happy I started my career where I did, in a volunteer-run youth radio station. It taught me so much about creating engaging content, managing different people and especially how the wider media industry perceived young people. Despite what everyone was saying about self-absorbed Millenials, every single person I encountered was so passionate and creative – it was really inspiring! These days I'm always striving to capture that passion and creativity and bring it with me to new projects.
And what would you tell your younger self if you had the chance?
Stick with it, even after the umpteenth rejection email.
You've worked in radio, print and digital media – what's your favourite medium and why?
I still have an affinity for radio, but digital media has my heart. The variety of ways we can express ourselves, tell silly stories and get people excited about going out and doing things is limitless. I'm also endlessly fascinated by social media and what a powerful commodity it has become.
You're in a good place to spot trends in Melbourne – what's the most exciting thing happening right now? (could be food, drink, entertainment)
There's a huge push towards big food events in regional areas, which is great because it's getting people out and exploring the coolest corners of Victoria. In terms of what's happening here in Melbourne, we're seeing heaps of venues and events banking on nostalgia ('90s-themed parties, candy pop-ups, Harry Potter brunches) which is exciting for those of us who don't want to grow up.
What's your favourite Melbourne event to attend and why?
Melbourne International Film Festival, for sure. Every year when the program is announced my friends and I spend the evening putting a shortlist together and getting hyped for weird, obscure movies.
You write up the listings for Time Out Melbourne, what does a press release have to contain to get your attention?
Bright, high-res images! We are all very visual people, so an image is the first thing someone will notice when scrolling through their feed. It's vital that everything we write up has a fun, punchy image to accompany it.