Interview with Nathan Davies – Senior Writer at The Sunday Mail and Music Writer at The Advertiser
16 July, 2020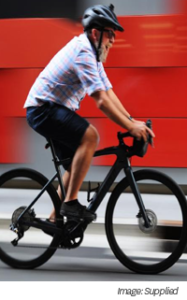 Nathan Davies is a senior writer and music writer for The Sunday Mail. With a strong background in writing features, he believes that everyone has an extraordinary story to narrate. In his leisure time, he enjoys catching waves and fish.
What made you choose a career in journalism?
I've always loved writing and I've always been curious about the world, so journalism seemed like a natural fit for me. I was lucky enough to land a cadetship at the local paper, and apart from a short stint on magazines in Sydney I've been working on newspapers ever since. Also, I grew up in a fishing town so it beat working on the deck of a trawler.
What kind of topics and stories do you usually look to cover?
I'm generally a features and human interest reporter, so basically anything that grabs my attention and that I think will resonate with my readers is fair game. I also cover music for The Advertiser and Sunday Mail, which I love (and not just because it gets me good seats at concerts). Oh, and sharks. You cannot beat a good shark yarn.
What do you think is the importance of having newspapers in local and regional communities?
Newspapers are vital for regional communities. Often the paper is the only source of local media – if it folds, the people in power aren't being held to account, the local community isn't having its daily life recorded, the kids playing footy aren't having their scores published, births and deaths go unannounced. They serve so many important roles, but unfortunately they're facing many challenges at the moment.
How has the current coronavirus pandemic affected your day-to-day role?
It's had a massive impact. Our office – hundreds of journalists, sub-editors, photographers, advertising reps – were instructed to work from home. It was a huge logistical effort, but everyone adapted so quickly. Seven papers a week produced from lounge rooms, bedrooms and home offices. From a tech perspective, nothing changed that much beyond the location of the "office". From a reporting perspective, the face-to-face interviews were shelved for phone chats and Zoom meetings.
For a press release to stand out to you, what should it contain?
It should be interesting and relevant for starters, but it also needs to be pitched to the right writer. You can pitch the best food story in the world, but if it lands in the finance reporter's in-box it's unlikely to be opened.