Interview with Mark Levy, Breakfast Announcer at Macquarie Sports Radio
25 February, 2019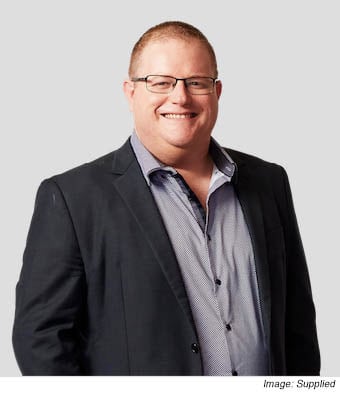 Mark Levy co-hosts Breakfast with Mark Levy and Mark Riddell, weekdays from 5:30am to 10am. During his 11 years with the broadcaster, Mark has also forged a successful career on radio as a host of The Continuous Call Team. Before making the move to radio, Mark Levy started his career in television as a producer and presenter at Sky Racing (previously Sky Channel).
As someone with a unique voice on radio, what is your secret for developing a good on-air personality?
I was given some very valuable advice by Rod Gallegos (former chief of staff, Sky Racing) when I first started in the media – "just be yourself", and I think it's so important on radio because the listeners can see through someone who's trying to be someone they're not. I'm not afraid to share my strong opinions but, at the same time, it's important for people to hear the lighter, fun side of your personality.
What direction would you like to see sports broadcasting take in Australia?
It's been an exciting time for sports broadcasting in Australia since the launch of Macquarie Media's dedicated 24 hour sports station called Macquarie Sports Radio. I do the breakfast program with Mark Riddell, and the comments we're getting from people are, "Why has it taken so long to set up a sports station?" and "It's a great way to start the day listening to sport and having a laugh on the way to work".
What could transform the traditional press release?
I'm finding a lot of sporting organisations are using social media to share information before the official press release is sent to journalists. For instance, a player re-signing or injury update is usually uploaded to the clubs twitter page before an official alert is sent to the media covering the game.
How can radio as a medium better influence the sporting industry?
Radio is so important for sport because it gives people a forum to share their view on a particular issue. It's also used as a service for people to access scores and live commentary if they're in transit. We're often inundated with emails from listeners around the world tuning into the Continuous Call Team because they can't access major football games.
In all the games that you've called, which one has been the most memorable to you and why?
I'll never forget hosting the Grand Final coverage in 2015 when Johnathan Thurston kicked the winning field goal to hand the North Queensland Cowboys an NRL Premiership. I was standing alongside Ray Hadley and Darryl Brohman in the commentary box as the drama unfolded before us. It had everything from a late try to level the scores, a missed conversion from the sideline to win the game and the match-winning field goal.
Which big sports stories have had an impact on you and why?
I've been fortunate to cover so many stories throughout my career that provoke various emotions, everything from the death of former sporting stars, to amazing performances from individuals in their chosen fields. Given I started in the racing industry, I must admit, I continue to marvel at the achievements of champion mare Winx. She's captured the attention of everyday Australians, and she's put the racing industry on the front pages of the newspapers.