Interview with Richard Baker, investigative journalist at The Age
28 September, 2018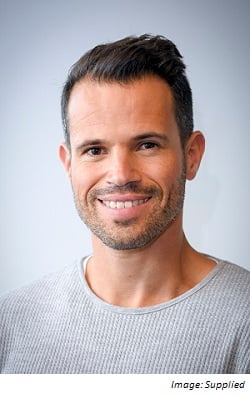 Richard Baker is one of Australia's most decorated investigative journalists, with five Walkley Awards and 15 Melbourne Press Club Quill Awards. In his work, he has covered topics ranging from international corruption, crime, drugs in sport, the justice system, politics, and sexual abuse. In 2016, he created and co-hosted a major investigative podcast series called Phoebe's Fall, which led to legislative changes in Victoria, Australia. The series attracted millions of downloads, and won a Gold Medal award at the NYE Festivals in 2017. This year, Richard launched his second podcast series, Wrong Skin.
Investigative journalism often requires a lot of patience and perseverance, what keeps you going when you continue to come across obstacles?
You've got to be determined to do this job. The search for the truth, and the belief that the story you are chasing is important and necessary, keep me going during times when I have self-doubt that I'll never be able to stand the story up. Being flexible and willing to let things go, and focus on what you can establish, is a must as well. If you can't do this, you'll drive yourself crazy.
Having worked on two cold case podcasts, Wrong Skin and Phoebe's Fall, what do you think is the appeal of these types of podcasts?
Obviously there's the seemingly never ending fascination with the concept of the unsolved mystery; us human beings just can't get enough of them. But it's the voices of the characters grieving and fighting for answers that makes the podcast really hit home and connect with an audience. A podcast is an intense and intimate way of telling a story; listeners actually make space in their day to spend 30 or 40 minutes with you and your story.
How do you use press releases as part of your newsgathering process? Or how can they be improved to better suit your needs?
For investigative journalism, a news release is useful for establishing a timeline of events, and finding an entry point into a particular part of a story. They are also a publicly available statement from an individual or an organisation which a journalist can use to hold people to account. New releases should use precise and clear language and avoid jargon, and those behind them should always strive to arrange at least an off-the-record talk between journalists and their clients.
What positive influence have you seen investigative journalism have on society?
At its best, investigative journalism exposes corruption, abuse of power, hypocrisy, and can be used as a mirror to our society. Done well, it can give a voice to those without a voice; it stands up for the little guy. Exposure through good investigative journalism can lead to justice, improved policies and legislative change. For a democratic society, investigative journalism is a must.
What areas of growth do you see for investigative journalism in Australia?
Streaming services such as Netflix and Stan are two areas where investigative journalism in Australia has yet to make a mark. I think with the audiences these services have built, and the budgets required to feed ever growing consumer demand, there is a big opportunity for bespoke and unique investigative projects. Podcasts is another area where long-form journalism is not just tolerated but cherished. The money to fund this will come because the audience is there.
As someone who has uncovered major international and national corruption scandals, which of your stories has had the most impact on you and why?
The personal stories are the ones that stick with me. A series we did for The Age and ABC Four Corners on the sexual abuse of disabled people in care of not-for-profit agencies, where a wheelchair bound female rape victim agreed to tell her story to the camera, was immensely powerful and only came about because of the trust I had built with her over many cups of tea. I was extremely proud of her.