Interview with Adriana Donnola – Lifestyle + Beauty Editor and Founder of shopwithabeautyeditor.com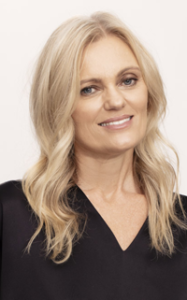 Adriana Donnola has been writing and editing lifestyle, beauty and wellness content for more than 25 years. She has worked for both ACP Publishing (now Bauer Media) and Pacific Magazines on mass weekly titles NW, TV Week, New Idea, Who and as Deputy Editor at monthly fashion magazine, InStyle. As well as contributing to Medium Rare Content Agency's recently launched DARE magazine for the 50+ set, and being part of Thrive PR+ Communications new division of experts, Thrive Media, she recently launched a new initiative and business called 'Shop with a Beauty Editor', where she advises and takes clients on an independent and bespoke beauty shopping experience tailored to their needs and budget. She posts at @shopwithabeautyeditor.

How has the nation's COVID-19 lockdown affected your day-to-day work?
My business model strength is that it's face-to-face and takes place in a shopping centre, so it's been a massive shift – and right on launch, too. Having said that, it's inspired me to shoot video content for my Instagram account, and I've had individual and corporate clients email me directly to ask for beauty advice, so the business has become more digitally focussed as a result. Happily too, it's allowed me to tap into my holistic approach to beauty and further develop my Skin Glowing Bread recipe. While writing freelance, I've noticed experts have had more time to talk, so access hasn't been as difficult. Also, my volunteer work with The Red Cross has pivoted online with the Tele Outreach program where we contact people who are self-isolating in hotels. It's been rewarding to interview and chat with these people during this challenging time.
How do press releases factor into your work?
​I do love a good press release and by that I mean one that is succinct (one-page maximum) with all the details I need: statistics, access to an expert, background on product and business owner, point of difference, plus the basic essentials – RRP, launch date and stockist. You'd be surprised how many don't! The less generalised and more niche, the better the cut-through for editors.
What made you pursue a career in the beauty and lifestyle editorial sector?
I've always had a holistic approach to beauty and wellness, having grown up in a European household, and I had a real interest in researching and interviewing experts like dermatologists and trichologists, dieticians, makeup artists and hair experts. I loved the concept of 'real beauty for real women' and knew I wanted to pass on the knowledge I'd garnered from my own complicated health and beauty journey.
Tell us about your start-up business, Shop With A Beauty Editor.
Friends started asking me to take them shopping and it was only once we met up that they revealed purchasing beauty products was no longer as easy as it was when they were younger. The choice had become overwhelming, with the multitude of brands available, and they felt like the industry was playing on their insecurities. But when I took them shopping, they felt empowered – they loved that I was an independent voice who showed them what worked and what's not worth their time or money. It just grew from there. What I wasn't prepared for was the powerful emotional reactions from clients.
What are the main differences you've noticed between the publishing world and the freelance world?
Not working in a team environment is hard but it's also the best bit too. I am my own boss, but I always thrived off those morning meetings in the office, so I've joined a group of like-minded businesswomen to bounce ideas off. When you work in publishing it's all about pushing the brand you work for, but now I'm not so restricted by advertisers and can focus on my independent voice. I still miss the IT department and now realise that stationery is expensive!