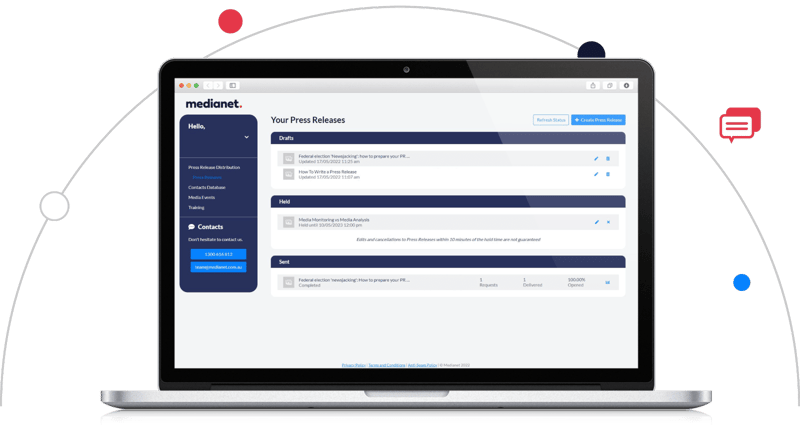 For nearly 40 years you have relied on our people and our data to communicate your point of view, comments, reactions and announcements.
Now we've reimagined our platform to match the needs of the modern storyteller so you can focus on what matters: getting your story told.
Welcome to the new Medianet.
Faster. Simpler. Reimagined.
Frequently Asked Questions
If you already have an account, all you need to do is reset your password by clicking "Forgot your password?" on the new login page. Rest assured, your saved lists have been safely transferred to ensure no time is wasted getting your release out.
Don't have account? Sign up for a free account and access the new platform right away.
Yes! You can register for a live walk-through by our Customer Success Manager which will take place in the coming weeks.
Not a good time for you? Book a demo and we'll be happy to get you up to speed.
We've released our brand new knowledge centre along with the new platform to provide all the guidance you need to get your account up and running, send your first release and troubleshoot any issues you may come across. You can access our knowledge centre at any time here.