Warren Barnsley on reporting and producing for 7NEWS.com.au
By Nell O'Shea Carre
01 June, 2022
An Online Producer for Channel 7's digital news platform, 7NEWS.com.au, Warren Barnsley acts as the platform's Queensland correspondent, first deciding on audience relevant stories and then spending the day getting these out on the site.
"Being Queensland there's no shortage of interesting breaking stories, so we get a mixture of a lot of crime stories, and obviously over the last few years we've had a lot of COVID stories," Warren says.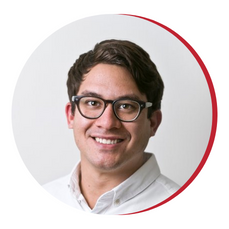 "An unusual situation this week is where I've reported on an earthquake… It's really a mixed bag.
"Aside from the breaking news, the hard news, we also do a fair bit of human interest, like health stories and people undergoing horrible things like cancer."
As part of National Reconciliation Week, Warren has most recently been leading an initiative involving special coverage of Indigenous stories and issues.
He says one particularly interesting story he covered during the week featured a traditional owner in the Kakadu area named Jeffrey Lee, who in 2013 won a long battle for land protection after repeatedly turning down efforts from mining companies to buy his property.
"There's a huge, lucrative uranium deposit on his traditional land and he fought for a really long time to get that land included in the Kakadu National Park, which gave it permanent protection, and he won that battle," Warren says.
"There are so many amazing stories out there about First Nations peoples in Australia, and their achievements and their culture, and it's probably something that doesn't get the recognition that it deserves in mainstream media. I know coming from the Indigenous media myself that there's a massive difference in the level of coverage that Indigenous Australians get.
"It's really just been a chance for us to tell some incredible stories that might not have otherwise gotten the coverage during any other week."
Warren launched his journalism career at the National Indigenous Radio Service, a syndicated news service providing bulletins with a focus on Indigenous issues and stories for First Nations radio stations around Australia.
Having worked his way from journalist to Senior News Editor and Executive Producer of the weekly News-in-Review show, Warren switched to written journalism through a cadetship and several years reporting for the AAP.
Warren says his work at 7NEWS.com.au differs from his previous experience in journalism due to its focus on visual elements, but that he has been able to apply the skills from his mentorship from experienced AAP journalists, regardless of the platform.
"[All mediums of journalism] are similar in the respect that the principles of journalism and storytelling remain the same. Like 'what is an interesting story? How does it affect people? What's in it for the average punter? Why do people care about this?'," he says.
"For me journalism is all about people, so I love telling those people stories and delving into an issue.
"I really enjoy digital, I think it's the way of the future of journalism, and I really like that bringing together of the different mediums; the written word, which is my background, and then bringing that together with some amazing pictures and video that really enhance the telling of the story."
Warren's pitching preferences:
"I think the stories that I'm really interested in are those issues and subjects that affect people. For example at 7NEWS.com.au personal finance stories are a big focus for us.
"So anytime there's a story idea that comes through that is something that would resonate with people and something that you could say 'this affects me', or 'I'm in this situation and I would like to know more about what the possible solutions are or what's behind the issue'. If a story will affect a lot of people personally, that's always something that I find interesting."