PR in the age of social media – the "do's" and "don'ts" of connecting with journalists
By Nell O'Shea Carre
26 February, 2021

It is hard to believe that social media as we know it has only been around for less than two decades. In that time it has drastically changed how Australians consume news and information. But how has this technology shaped the way journalists discover and construct stories, and their interactions with PR? Is traditional PR still valued by journalists as a source of information? What are the biggest bugbears for journalists when communicating with PR? Here are some insights based on the results of Medianet's 2019 Journalism & Social Media report.
Despite the easy accessibility of information online, the 918 journalist respondents' two most important sources of information were industry and professional contacts and press releases. Only 11 per cent of those surveyed noted social media as their most important information source, although this reflects an increase when compared to Medianet's 2013 Journalism report.
Even though social media was the preferred method of communicating with the public for almost half of the respondents, journalists are still more inclined to source their stories through traditional methods, with the majority of respondents saying that social media has not impacted their relationship with PR.
As one newspaper editor noted, "I am still a doubter when it comes to believing what is posted on social media so I do not always use material from social media in my newspaper publications. I would rather receive it on email from a known source."
7am podcast host Ruby Jones is an award-winning investigative journalist and documentary host. Ruby was the host of the Walkley Award-nominated podcast series Barrenjoey Road, and told Medianet she gathers most of her research by reading and listening to podcasts and radio.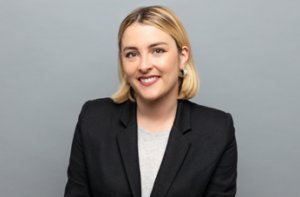 "If I'm researching a particular story I'll go to the primary documents, things like court documents or inquiry findings. I've filed FOI's from time to time. And of course, I talk to a lot of people," she said. "Because I'm making a daily show I don't have a lot of time to absorb what isn't relevant to what I'm making. So I always appreciate it when information [in press releases] is clear and upfront."
Ruby Jones

was the Marchbanks Young Journalist of the Year in 2015.
Although most use social media every day, 81 percent of participants in the 2019 Journalism & Social Media report said email continues to be their preferred method of contact. In fact, direct messages on social media is the least popular way for journalists to be contacted, trailing behind mobile and landline phone contact. The hours between 6am and 9am are when journalists identified being most likely to check social media.
Facebook is the most used platform, with 88 percent of survey respondents saying they use the site for two hours or more each day. Survey respondents who report on national news, current affairs and politics are the most likely to use Twitter and Facebook to source stories.
Instagram, however, is far more popular among those who work in the entertainment, health and lifestyle, and beauty sectors.
Receiving press releases that are unrelated to the journalist or their industry was the most common annoyance for respondents when communicating with PR. More than a quarter of respondents also identified content lacking news value as a bugbear when it comes to press releases. Few respondents indicated that other factors such as inconvenient timing or email etiquette influenced how the journalists felt about receiving press releases.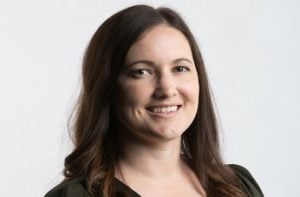 "[Press releases] are a helpful way to get information quickly from key organisations when a story is breaking and you're looking for community reaction," she said.
"They can be a good reminder for upcoming press conferences or events that might have fallen off your radar."
Journalist

Ella Archibald-Binge's new position at the ABC's 7.30 will cover general news along with Indigenous affairs.
For more insights into PR and journalist relations, have a look at the results of Medianet's 2020 Journalist survey.