Interview with Lindy Alexander, Freelance Writer and Researcher
08 June, 2018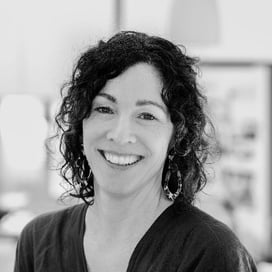 Lindy Alexander is a Victorian freelance writer who regularly contributes to some of Australia's best-known publications such as Sunday Life, delicious., The Saturday Paper, The Age and The Sydney Morning Herald. Lindy runs a popular blog giving tips and advice for freelance writers wanting to go full time. Her Twitter handle is @alexander_lindy.
What are the biggest challenges for a freelance writer?
Having to hustle for work, balancing the feast or famine cycle and isolation. But I do think the challenges present opportunities too – by prospecting for work you learn to be resilient and to hone your pitches, you learn to build relationships with editors so work is more reliable, and I've reduced isolation by being part of vibrant online (and offline) freelancing communities and joining a co-working space.
For a press release to stand out to you, what does it need?
It needs to be relevant to the areas I write about (e.g. travel, food, health, lifestyle), has a newsy hook or angle (more than just a new restaurant opening or a new product being launched – editors always want to know 'so what?'), and offers great talent.
Where is the most exciting or interesting place you've travelled to for a story?
It's hard to choose! I loved the Riverina in NSW because the people there are so passionate about the food and wine they are producing – it really was a joy to travel through that region. And I've recently returned from Port Douglas where we ate beautiful food, spent a day out on the Great Barrier Reef and had an incredible river snorkelling trip down the Mossman River.
When did you first decide to be a writer and why?
I've always written and loved words (I was one of those people who would tear out beautifully written articles from newspapers and magazines and read them over and over), but I didn't pursue writing seriously until six years ago. I love that every day I get to interview fascinating people and help make their stories come to life on a page.