The Daily Telegraph Entertainment Reporter Mibengé Maria Nsenduluka on interviewing Hollywood celebrities, representation and tall poppy syndrome
By Nell O'Shea Carre
07 April, 2022
The Daily Telegraph Entertainment Reporter Mibengé Maria Nsenduluka reports on everything from fashion, to movies, to music and radio and red carpet events.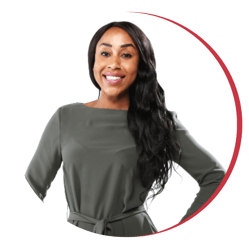 Mibengé says her interest in journalism came from experiences growing up with little multicultural representation in the media.

"My family moved here in 1989 from Zambia, and growing up in Australia no one ever looked like me. That was really eye opening," she says.
"I've always believed that the media should reflect society. So I really wanted to be the change that I think the country needs."

Having graduated from a degree in Media and Communications during the Global Financial Crisis when job opportunities were hard to come by, Mibengé decided to try her hand in the "media capital of the world".
"Everyone thought I was nuts, and the tall poppy syndrome really came into play here, because people thought it was so outrageous, and you know 'who are you to dream so big?'. Anyway, I didn't listen to any of it. I tuned it all out and just followed my heart, and I ended up getting my first real journalism job in Manhattan," she says.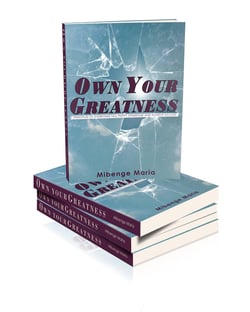 "So that's where I really cut my teeth, you could say. I started out in hard news, so I was covering everything from politics, to crime, to religious persecution — real hard hitting issues. And I loved it, it was really eye opening and a really fantastic experience."

This experience with tall poppy syndrome stuck with Mibengè, especially having observed that it was far more prevalent in Australia than in New York. In 2017 she published her book Own Your Greatness: 7 Principles To Overcome Tall Poppy Syndrome And Achieve Success, and the updated edition is soon to be released.
While still living in the USA, Mibengè decided to transition to the "lighter" content of entertainment news.
She says a "huge" career highlight was interviewing Angelina Jolie in New York.

"Here's a woman who's not only very talented and beautiful and successful, but she's also very, very prominent in the charity world," Mibengè says.
"She does a lot of charity work, a lot of human rights work. So she's really someone who I admire, because she uses her platform for good. And also she was so nice, and so humble."
While some may be quick to dismiss the abilities of celebrities to initiate meaningful change, Mibengé says their power should not be underestimated.
"Celebrities matter. Especially when it comes to young people, they listen to celebrities because they look up to them, whether it's their favourite movie stars or singers or models even," she says.
"I think celebrities do have a moral obligation to speak out on political issues and social issues. These are people who we look up to, who have huge platforms, and they have the ability to reach a lot of people."
Mibengé returned to Australia to work at the Daily Mail before settling into her current position reporting for The Daily Telegraph's 'Sydney Confidential', covering everything from fashion to films, to music, radio and red carpet events.
Having interviewed countless celebrities and influencers, Mibengè has one surprising observation to share.
"For me the more famous someone has been, I tend to find that they're more humble and more approachable and more kind," she says.
"I guess everyone has preconceived ideas about what a Hollywood celebrity would be like, and I guess some of us do expect that they would be the worst of the worst, but for me, it's been the complete opposite, it's always the ones at the top or at the top of their game who are the most kind, so I think that speaks volumes."


Mibeng

é

's pitching preferences:
"I work very closely with publicists each day, in fact some of my closest friends have been publicists that I've worked with. So we generally have a very good relationship. When it comes to pitching I think, speaking as a journalist, the publicists should really consider whether they would be interested in the story they're pitching if they weren't a publicist.
"Quite often you get pitches where you can see that even the publicist isn't even interested in the story. I think it's important to make sure that you're pitching newsworthy stories, and use clear, concise communication, because no one wants to read through essays."