Interview with Tom Corrigan, Sports Reporter, Prime7 Orange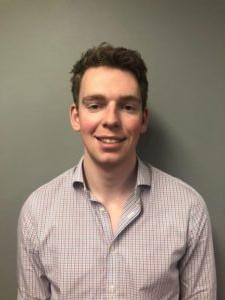 Tom Corrigan is a Sports Reporter with Prime7 Orange. This is his first full-time job in the industry. Tom has undertaken plenty of internships in his hometown of Canberra, from the ACT Brumbies to 2CC Radio and the Canberra Times. He studied a Bachelor of Sports Media at the University of Canberra. Tom is taking part in this year's Cancer Council Dance for Cancer. Show your support by visiting the website here. You can Tweet him at @TomCorrigan_.
When did you first decide you wanted to be a journalist?
Truth be told it was later than most people would expect. I was in Year 11 and would've just turned 17. I was certain I'd do architecture and really enjoyed designing sport stadiums. Then it clicked – I only had an interest in architecture through its very small crossover with sports. I eventually realised the best way to be involved in sport was to read, write, and present it. Once the penny dropped I was hell-bent on making sure I'd be involved in sports media.
Tell us a little about how you got to where you are today?
Compared to others in the industry I'm still new, but I did a lot of work to get to where I am and I'm proud of it. My first semester of university was full of introduction subjects. It was really basic stuff and wasn't sport-related, so I went out of my way to do extra work on the side. It began with a small website that discussed the English Premier League. I would write some awful match reports from a game that kicked off at 3 am in Australia, and to this day I'm sure no one read them. But it was still the experience I needed, and I got great help along the way from the editors.
As I progressed through uni and my subjects were more sport-focused, I had a leg up. I would intern everywhere I could, meet new contacts, then intern with them. When I graduated, I saw a Sports Reporter job with Prime7 advertised. I applied, interviewed and luckily got it. It's only been 3.5 years in the industry, so I'd like to believe the best is yet to come.
What is the most memorable story you've reported on?
There's a few that spring to mind. They're definitely not the biggest, but they're memorable because I could see passionate sporting towns enjoy long-awaited success. In 2019, the Wellington Cowboys beat Dubbo CYMS in the Group 11 Rugby League Grand Final. Wellington is a tiny town, ravaged by the drought and drug problems, but they love their rugby league. It was their first premiership in 25 years and seeing the town celebrate it after all they've been through was amazing. The big events like the Bathurst 1000 and the occasional NRL game are awesome, but the smaller stories are what stick with me the most.
What changes or trends have had the biggest impacts on the way you work as a journalist in regional Australia?
Obviously the pandemic changed how we gather and deliver the news. It was extremely tough for a while, especially when every sport stopped for about four months. It's been the biggest challenge I've faced, but every day I was grateful to still be in a job when so many of my colleagues were let go.
Outside of the pandemic, the biggest impact has been how the public consumes the news. It's well-documented that print media is dying off, and I've seen firsthand local newspapers get thinner – or stop printing altogether. I'm lucky I work in broadcast media because a visual medium seems to be the preferred way to get news.
How has a press release added value to a story of yours before?
A quality press release can add great value to a story. They often provide a chance to interview an expert in a field, which sometimes is the only way to get the best information for a story. It's especially helpful in a regional newsroom when resources can be limited and getting hold of a leading expert is tough. It can be easy (and dangerous) to interview the same people over and over again, and press releases are great for providing new talent to speak with. I think something can also be said for a quality Media or Communications Manager. They're often the contact between a journalist and talent, and when they understand how a journalist works and the pressure of deadlines it makes our jobs infinitely easier.