Journalist Spotlight | Interview with Makayla Muscat, Court Reporter for The Western Weekender
By Eleanor Burnard
20 April, 2023
Makayla Muscat is currently working as a Court Reporter for The Western Weekender and Parra News.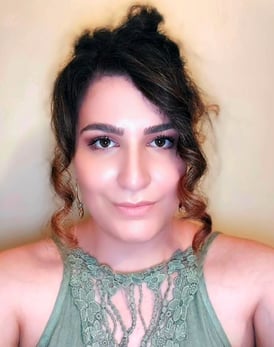 Medianet sat down with Makayla to discuss her career so far, and how she first got here.
You have worked for The Sydney Sentinel, ABC News, The Western Weekender and Parra News. How did you first get started in the media industry?
I started working as the features editor for The Sydney Sentinel after one of my lecturers recommended me for the job. The publication, which sadly closed in 2022, gave me and so many other student journos the confidence to keep writing and pitching ideas.
From there, I became involved in several other projects. I collaborated with politicians, volunteered with Blue Mountains Trek for Timor, and wrote a couple of articles which were showcased as part of the Mobile Stories exhibition at Casula Powerhouse Arts Centre. Then, during my final semester of uni, I signed a contract with ABC's nightly current affairs program, 7.30. I was lucky enough to work alongside some of Australia's best journalists and co-author an article which was published on ABC News!
Along the way I was nominated for a few awards including Student Journalist of the Year at the Walkley Foundation's Mid-Year Celebration of Journalism and the Democracy's Watchdogs' Investigative Reporting Award.
If I could give one piece of advice to other people starting out it would be to get involved in as much as you can. You are your own personal brand so keep putting yourself out there and say "yes" to opportunities!
What does an average day look like for you?
Most days you'll find me scribbling notes in the back of a courtroom. I usually start my day by catching up on any breaking news, replying to emails and checking the court lists. Then I head into the courtroom and listen to the cases. Anything newsworthy I follow up with in the afternoon.
Basically, I spend a lot of time inspecting court documents, fact checking and writing for our print editions and online platforms, but every day is a bit varied.
Did you always want to work in journalism?
Actually, no. I always loved to write, but becoming a journalist wasn't even on my radar when I finished school back in 2016.
When I was 17 years old, I received an early offer to study secondary education and two language majors at uni. So initially I was on the path to become a language teacher but I quickly realised that it wasn't what I wanted to do.
After that I completed a Diploma in Travel and Tourism Management and started publishing reviews on TripAdvisor. I loved sharing my experiences and giving advice to other travellers but it wasn't until I hit 60,000 readers that I realised how many people were interested in my contributions and finding them helpful.
In 2019, I finally settled on a career in media and applied to study a Bachelor of Communication, majoring in journalism, at Western Sydney University. My degree gave me so many opportunities to report on the issues I'm passionate about and network with other journalists. It was fun and gave me the tools to succeed in the "real world".
What's a commonly held belief about your job that you disagree with?
That all journalists have hidden agendas and political biases.
Some might, but most of us just want to report the news and let people make up their own minds.
You also have experience working with photography; how do you describe the differences and similarities between photography and writing?
I do! Last year I completed an internship with the Media and Communications team at VenuesLive. I attended press conferences, took photos at events and, later in my tenure, was the sole media representative at several events including the Australia Cup football final at CommBank Stadium and a Live Site for fans who missed out on Grand Final tickets.
I've loved taking photos since I was a child, but Arthur Stanley gave me my first opportunity to explore photojournalism in a professional setting. I learned so much about how images can be used to tell stories.
Writers and photographers are both storytellers, but they use different mediums to communicate with their audiences. They are similar in the sense that they both make stylistic choices to define their own voices and make meaning.
And how are they different? Photographers are visual storytellers. An image can be standalone or used to accompany what a writer has written. Photos capture moments in time and often convey emotions that words can't.
What has been your most memorable experience in your entire career, so far?
Wow! That's a tough one because I've already had so many memorable moments as a journalist. I've been very lucky in that sense!
I'd have to say interviewing George Gittoes AM and Hellen Rose while they were on the frontline in Ukraine. The pair of Australian artists were there documenting the effects of the Russian invasion and creating work inspired by their personal observations.
Talking about what inspired them to travel to a war zone half a world away and hearing about their harrowing experiences is something I'll never forget.
What makes court reporting so unique?
Court reporters can't publish information that is likely to prejudice a fair trial. This means we can't speculate; we can only explain the facts of the case and what takes place inside the courtroom. I think that's a real point of difference from other types of journalism which afford the writer more opportunities to be creative.
Generally speaking, a lot of journalists record and transcribe their interviews, but court reporters can't record or photograph anything inside a courthouse. This means that they need to write down exact quotes from the defendants, lawyers, prosecutors and judges in real-time.
I report on what happens in open court, so that in itself is quite unique. I cover everything from traffic infringements to murder trials and every day is completely different. I think court reporting is important because it keeps people informed about cases that are in the public interest.
Most people don't have time to sit in court and listen to proceedings. It's much more convenient to read about it in your local newspaper without the legal jargon.
What are your pitching preferences? How do you prefer people to get in contact with you?
My main areas of interest are refugee issues, sport and travel. I also love telling the stories of people living and working in Western Sydney. In my current role, I don't commission many pitches but I'm always happy to read people's submissions and pass the relevant ones onto the editors.
If you want to pitch, familiarise yourself with our publications, then send an email! Introduce yourself and tell me a bit about your story idea. And keep in mind that a good pitch is clear and concise.