Chris Yee on producing for the Eastern Standard Times
By Nell O'Shea Carre
27 July, 2022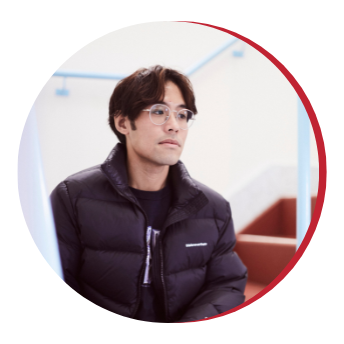 Chris Yee is on a mission to share nuanced and authentic Asian Australian stories to a national and global audience.
With a background in various art and creative disciplines, Chris initially worked with the Eastern Standard Times (EST) media platform as an animator and graphic designer, before moving into a Producer role.
EST launched in the US in mid 2021, but Chris and his twin brother Andrew have driven production for the Australian arm of the start-up publisher, which began sharing short-form video content including mini documentaries showcasing Asian Australian stories on their online platform in June this year.
He said the sentiment of his goals as a Producer were summed up in a recent interview EST filmed with actress Shirong Wu about her starring role in the play White Pearl.
"She says that with the characters of the play, the playwright Anchuli Felicia King said 'don't be afraid to write Asian characters with jagged edges'," Chris recounts.
"To me that's really powerful, because with these stories that are nuanced it's like 'Asians can be crass, they can be dangerous, they can really be anything they want to be'. Which is exactly what we want to expose. There's not just one version of Asian Australia.
"It feels simple, but when you project it onto a platform some people are like 'oh cool I've never seen this'. That's really fulfilling."
EST aims to create stories that challenge stereotyped narratives about Asian people and culture: the kind of stories that are sometimes missed by traditional media in Australia.
Chris says working with the US-based EST team led by Editor-in-Chief Keshia Hannam has been an amazing experience, and that the organisation's 'x-factor' is their different perspectives and level of care.
"Everyone is POC [people of colour], largely women, and you can really tell when these [stories] come out," he says.
"There's a different level of care, because all the producers and everyone working on it is from the same sort of background as these stories.
"I'm so used to ad and commercial jobs in Australia having a room of men, and to sort of go somewhere and have different perspectives is refreshing and something that the media landscape needs I think. It should be the new normal."
To produce and direct the micro-docs, Chris has joined forces with his twin brother Andrew, who he says has more of a background in journalism and with whom he enjoys some 'higher mind' twin powers.
Chris says a recent highlight was profiling the band SPEED in a 10 minute documentary.
"They're a Malaysian Chinese fronted hardcore band, and it is quite jarring, they're quite hyper masculine and strong looking and stuff like that, which is definitely an image that you don't see in traditional media of Asian men," Chris says.
"And their new EP talks about recent Asian hate crimes. So it's really a point of difference, and something that I'm really proud about. These are stories that are born locally where I grew up, and it's something that reflects on a global level."
EST currently position themselves as the "voice of Asia's youth", but Chris says the publication is trying to navigate the older market, as well as film, to reach a more diverse audience.
"[The publication] is venturing into a wider market of all cultures, to share these nuanced stories, because they do need to be seen," he says.
"A lot of [the producing work] is sitting down and gaining trust [of the participants], and going 'how can we help you? What do you want to say?' That's something that I really haven't had much experience of in my media coverage, in terms of Asian Australian representation.
"I've never been asked 'what do you want to say?' It's usually like 'let's tell this version of it'. So I want to give that opportunity if I can, that's kind of why I like doing it."
Chris' pitching preferences:
"At the moment we're very open-eared, the more the better.
"[When pitching, explain] what is the emotional drive? How does it speak more about the community? And how does it sort of paint a picture of Australia as well? I think that's kind of our job, to show the international audience that story within the story, but also something that's uniquely Australian, but Asian Australian."