Interview with Nikolina Koevska Kharoufeh, Senior Guest Producer of Fitzy and Wippa Show
17 October, 2019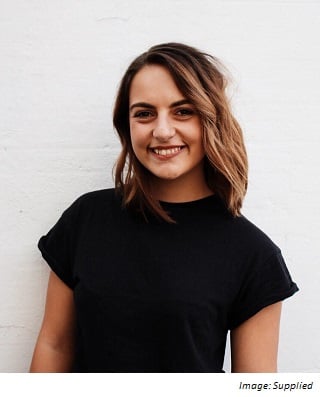 Nikolina Koevska is the senior guest producer of Sydney's Fitzy and Wippa Show and also hosts her own Late Night's program across Australia. She previously worked as the drive announcer for The Edge 96.1FM before becoming a weather reporter for Sky News Australia. In her spare time, she writes for several different travel publications and has a regular travel segment on Nine's Weekend Today Show. Connect with Nikolina at @nikolinakoevska.
If there has been one big lesson in getting to the stage you're at now as a journalist and producer, what would that be?
KEEP A RECORD OF ALL OF YOUR CONTACTS! Since the start of my media career (probably even while I was at university) I have been regularly updating an Excel Spreadsheet of media contacts that includes everyone I have ever met in any context. It's such a useful tool to have when you need to reach out to people, when you need to find an 'in' for a job opportunity or when you need to ask a favour from someone you previously met or had dealings with.
What does a typical day look like for you as a breakfast radio producer?
It's an early one! I get to work by 4.30am. As guest producer, I scan the news, read the paper and prepare any bios we need for the show that morning. Between 5.15am and 6.00am (show start time) it's a quick meeting to plan the show and then a rush of gathering information, audio grabs and chasing last-minute guests. During the show, I look after guests, answer the phones, brief the team on bios. Post-show, from 9am, there may be a few pre-recorded interviews or segments, but it's usually a time when we start to think of tomorrow morning's show.
What are some key skills/talents that make a great producer?
Working ahead is important as radio is incredibly fast-paced. Most of your work is usually just in preparation for the next day's show. Although this is the case, a GOOD producer is at the same time working ahead. I have a spreadsheet calendar that helps me do this. You also need to know your show and understand the audience of the show and the type of content and guests that work for them.
In a press release, what would a breakfast radio producer find most useful?
Make it easy for me! I receive dozens of emails each week with segment and interview pitches. It's my job to sort through them all. When putting together a press release try to keep the email short – do not copy and entire 500-word press release to the body of the email and expect me to read it. Attach the press release to the email as a PDF and just include the important points in the email itself.
Highlight the interview opportunity, DO NOT just write 'Interview Opportunity for Fitzy and Wippa' in the subject line; know who you're pitching to – know the show, know what we do and angle your pitch that way and understand radio.
It's important to understand that for a breakfast radio show an interview opportunity is about the talent available and not necessarily the brand or push attached to it. This usually comes secondary. If you are pushing talent as part of a brand pitch focus on this. We are always happy to credit the content but the talent is what we are really interested in.