Interview with Jessica Chandra, editor of TheFIX at Nine Entertainment
12 September, 2018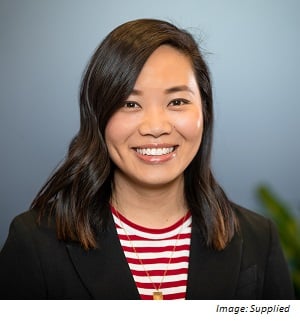 Jessica Chandra is an entertainment journalist with over eight years of experience in the digital space. Jessica is currently editor of TheFIX at Nine Entertainment and has previously worked at POPSUGAR Australia, as well as the websites of Cosmopolitan, ELLE and Harper's BAZAAR Australia. Her colleague once said that there's a special part of Jessica's brain that remembers every Australian reality star. Her Twitter handle is @jesschandra.
Entertainment journalism is often difficult to get into. What was your path into the industry?
Straight out of uni I landed a job as an editorial assistant at POPSUGAR Australia when the site was only three months old, and spent six years there. In a way, I was lucky that a position opened up on the Celebrity vertical because that's always been my interest. Since then, I've worked across the websites of Cosmopolitan, ELLE and Harper's Bazaar.
What has been the most memorable moment in your career so far?
Travelling to Tokyo for the premiere of Guardians of the Galaxy Vol. 2 and interviewing Chris Pratt, Zoe Saldana and Dave Bautista was exciting, not just for the interviews but to see the effort the Japanese fans put into their costumes for the premiere. Chatting to the Queer Eye Fab Five when they were recently in Sydney was also a highlight.
Suggest ways press releases can be improved to better suit your needs.
The most helpful press releases for me are radio-based ones, where the PR has taken time to pull out key points from a celebrity interview or, better yet, included a transcript of the interview. For press releases about products, there needs to be a stronger hook than just '[Insert star] is now fronting [insert brand]; the opportunity to interview the talent would be helpful, but only if it is right for our brand and audience.
How do you think journalism has influenced the entertainment industry?
Jodi Kantor and Megan Twohey's report for The New York Times, and Ronan Farrow's story for The New Yorker are the most obvious examples of how journalism has influenced and transformed the entertainment industry. And, on a smaller, local scale, we've seen how coverage of a reality show can impact it directly; shows are much more self-aware.
What are some surprising things you've learnt about the entertainment industry through your work
Sometimes I'm still surprised to learn that digital outlets aren't prioritised, but this has changed a lot in more recent years. It's true what everyone says about things not being as glamorous in real life as they seem on screen. Also, I've been shocked at how tiny some TV sets are! And the entertainment industry is tiny – everyone knows everyone.
What story has been your favourite to work on so far this year?
Something I'm currently working on is a piece about Crazy Rich Asians and what it felt like to watch it as an Asian Australian who rarely sees Asians represented in popular culture. A lot of Asian journalists and film reviewers are already writing about it, but the fact that so many people are passionate about it is proof of what a huge deal it is. I've also enjoyed reading everything about it.

Connect with Jessica Chandra today and discover her media profile, press release likes and dislikes, and media interests with
Medianet's Influencer Database
. Book a demo today: