Australian Tattooists Guild
Tattoo Industry comes forward with COVID-19 Safety Plan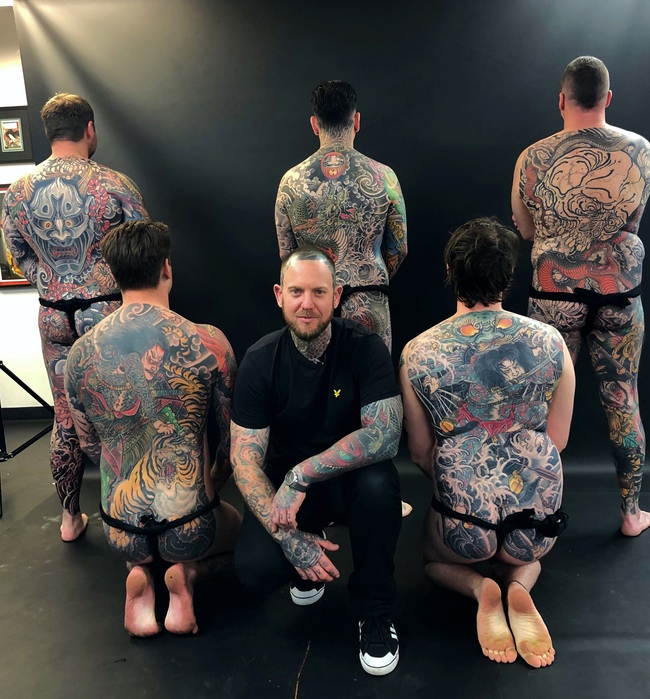 Tattoo Industry come forward with Covid-19 Safety Plan
In response to the recent relaxing of restrictions across Australia and the return to work for many similar industries, the Australian tattoo industry has developed a Covid-19 safety plan that will give confidence to government and get the profession back working.
Mr Gareth Parry, NSW State representative of the industries peak body the Australian Tattooists Guild has stated 'We are seeing the opening up of small businesses similar to tattoo studios across some states in Australia and we want to ensure that the tattoo industry is not left behind when it comes to these decisions, some States appear to be including the tattoo industry in a progressive way while others are not".
The QLD Government road map initially saw tattoo studios categorised with sex workers and strippers and in many states the industry has been placed into stage three categories. The QLD Government has since moved the service of tattooing into Stage two.
With announcements from the NSW Government on the 24th May that beauty, waxing nail salons and cosmetic tattooing may resume and restaurants, pubs and clubs already in operation with up to 50 patrons, it's no surprise that tattoo artists feel left out in the cold.
In what is being labelled by the industry as another blow to the profession in NSW after the licensing of the of the industry in 2012 which saw no consultation with the profession itself and which many industry participants claim has damaged the integrity of the art form, tattooists in the State are again left wondering what exactly the Government has in store for them.
Recent Media interviews with the ATG have highlighted the plight of the tattoo industry which has seen many industry participants and small business operators fall through the cracks when it comes to being supported by the Federal Governments surplus plan.
Vice President of the ATG Ms Tashi Edwards recently told ABC Drive "a large majority of tattooists are sole traders with no employees and therefore are unable to access business grants" Ms Edwards also stated that many businesses had struggled to receive commercial rent deductions despite the guidelines of the Cabinet clearly indicating that commercial landlords should do so. She expressed the industry's frustration at seeing other professions back working while the tattooing profession, with its high standard of operating practice and use of aseptic technique has been stalled.
The Victorian Premier Dan Andrews announced on the 23rd May that tattooists could return to work on the 31st May.
Image - NSW Tattooer Mr Ryan Usher of Lighthouse Tattoo, Sydney
Contact - Ms Tashi Edwards aus.t.g.contact@gmail.com
ph 0405433475
932389