Georgie Pengelly, Founder of Neighbourhood Media
By Nell O'Shea Carre
05 August, 2021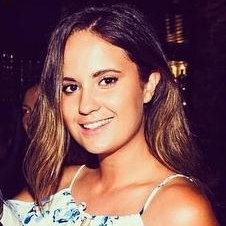 While the rest of the world appears to be moving away from print publications, Georgie Pengelly bucked the trend to launch a new hyperlocal magazine in September last year, and it's paying off.
This magazine is targeted specifically at an audience living in a single postcode, the Sydney suburb of St Ives where Georgie grew up. But less than a year after its formation, the outlet, Neighbourhood Media, has already expanded to include 16 different publications, all for their own specific postcode in Sydney.
Having worked across various areas of media publishing, including sales, consulting and marketing, Georgie says she had begun to notice a disconnect between the content publishers were creating and their audiences, before inspiration struck during the uncertainty of 2020.
"When COVID-19 hit, I came up with the idea to flip the model and create something for a specific audience and then think about the commercial aspects later. I actually invested about $100 to get a one-page PDF made as my marketing, and I ended up selling about three times over the target for the first issue," she says.
"I obviously had no examples to show everyone, so it really just had the rate, a little intro about Neighbourhood Media, and our branding.
"We got the gist that it was going to work, and by the time we went to print it, myself and the Editor went out to hand it out to the local community ourselves, and there were like eight or nine shops that had had people coming in asking where it was. We were getting stopped on the street and asked for copies."
Each of the 16 publications (soon to be more) are to be produced quarterly from now on by a team comprising Georgie, an Editor, Graphic Designer, Head of Editorial, and four or five other contributors.
The magazines are all titled after their specific postcode, a decision Georgie credits with providing people with a "subliminal recognition" that the content will be suited to their interests.
She says the success of Neighborhood Media proves that people want to feel connected to where they are living.
"It's a format of readers first, and the readers aren't 200,000 people across Sydney, they're 15,000 people within a specific suburb, so we can really develop the content to suit them. Being in print media, which has just sort of been a dying industry over the last couple of years, it's just so refreshing to actually see people engaging with the product," she says.
"One of the nicer stories I've heard is that for anyone who has been profiled by the magazine and they have their photo in the mag, they often get stopped by readers when they're out in the local community. Large publishers can't get that kind of connection, and the readers have obviously been touched or impacted by what's been said in the story. People are just having some lovely conversations.
"In a digital world, this isn't something that really happens anymore. There's no kind of really localised newsletters or physical platforms to facilitate those kinds of connections."
The magazines are provided free to local residents, with revenue generated solely from advertising by local businesses.
Unlike many large publications, Georgie says these businesses are quoted for advertising based on the value of the magazines' circulation of individual copies, not estimates of readership figures.
"We really want to cater for the little guys, we're not creating something for a commercial purpose to get these big businesses to invest or allocate 10 pages of real estate content. We want to get that plumber from around the corner who is really going to benefit from getting five new customers within a quarter. And those are the sorts of businesses that have made it all possible," she says.
"The digital advertising space is very saturated. So to have an opportunity like this for a small business … to directly target their suburb through 5000 physical copies of these vibrant beautiful mags, it really makes sense, especially when they're going to be relying so much on their local audience during the pandemic.
"We have the engagement, we have the readers, and then we have the relevant advertisers. So it just works together. Advertisers are getting the results, they're rebooking, people are picking up the mag, it's a nice life cycle we've got."
Neighbourhood Media has a mixed distribution strategy of both delivering individual copies directly to residents' letterboxes and dropping large stacks at local retailers, vendors and cafes for them to distribute.
Initially, Neighbourhood Media prioritised delivering directly to residents, which is traditionally the favoured mode of distribution by advertisers. But Georgie says they have once again broken the mould by reducing direct distribution down from 80 per cent to less than 40 per cent in some postcodes due to the high engagement and visibility the magazine is receiving.
"There are these preconceived ideas about print advertising that we're proving wrong, regarding circulation and quantity over quality, and the way that people want to be reached," she says.
"Historically advertisers like the idea that magazines are going directly to households. But we have found through our research, flipping that model and distributing over 60% of copies into businesses we get more engagement. The key to that is that we make sure they look stunning, people just want to pick them up. We use the stats we get from businesses to understand where demand is and what our business customers value. Again it comes back to the postcode thing, the right people who will engage with the content are picking them up."
As far as gathering stories for the steadily growing conglomerate of magazines, Georgie says it all comes from speaking and engaging with the local community members and stakeholders.
"People love the idea of it and they really want to tell us their stories. We did a feature on a man who lives in St Ives, his name is Roy. He's 100 years old, he's been in WW2, all this crazy stuff. He called me up and it was the sweetest phone call I've ever got in my whole life. Just saying he was so grateful for it and all his family have a copy of the mag," Georgie says.
"It's really a platform for the little guys."
Georgie's pitching preferences:
"We are so open and flexible. We are such a new business, we want to hear about everything. Each magazine is based on the same kind of format, which is our feature section, and then we do a home section, health, pet, food and drink, and we have a business directory."
"There is also an opportunity if it's a really great story but it's not connected specifically to a certain suburb to promote it across multiple issues. We can allocate content by our reader profiles as well as their geographical location."
"People come to us with the craziest ideas, it's awesome."