Interview with Josh Butler, Editor at HuffPost Australia
12 March, 2018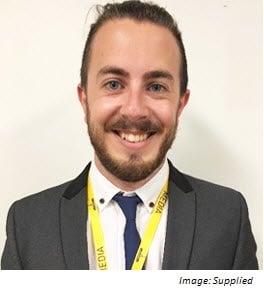 Josh Butler was recently appointed Editor at HuffPost in Australia, working as part of a global newsroom and breaking news team as well as overseeing huffpost.com.au. He writes about politics, breaking news, immigration, technology, social media, housing and more. He was previously an Associate Editor at HuffPost Australia where he mostly covered politics, reporting from the Canberra bureau in Parliament House. He was also formerly an emergency services reporter at the Illawarra Mercury in Wollongong, and spent four months on placement with the Inter Press Service, reporting from the United Nations headquarters in New York City on issues including international development, poverty, public health and U.N. politics. His Twitter handle is @JoshButler.
What are the most important skills that your new job requires?
A ruthless ability to cull and cut. Half of my day is curating our Australian homepage and managing our social media feeds, the other half is writing stories for both our Australian and global audience. We draw on HuffPost's massive network of editions in 17 countries around the world, curating a homepage that is interesting for Australian readers. HuffPost publishes literally thousands of pieces of content each day, so sifting through all that to find good stories for Aussies is hard! When writing Australian news for our global network, mostly Americans, a sense of how to separate big Australian stories from stories that Americans will actually be interested in is also hard – often times the biggest Aussie story of the day has absolutely no resonance in America, while small stories here are of big interest over there.
What attracted you to journalism initially?
I fell into it accidentally. I liked writing and English in school, but when getting ready to choose a university path, nothing really jumped out at me. I went to my school's careers advisor for some help and saw a poster on his door for a journalism course. With the final application date being the next day, I dashed off an application, got accepted, and now here I am! But honestly, I just loved writing more than anything else, and journalism was a way to get to write every single day. Getting to learn new things and read every day is also a big perk of the job.
What was it like being a UN Correspondent at Inter Press Service?
Pretty wild. I'd never reported on politics at all before, so getting thrown head-first into the enormous United Nations framework was quite disorienting at first. I took up a four-month placement there in the UN press corps with an international newswire called Inter Press Service, where I reported on a range of topics from international development, poverty and foreign aid to more internal U.N. political matters, such as global conferences and summits. Going to work in that building every day was quite inspiring, where you'd literally bump into big-time diplomats and politicians. One of the wildest days was when I snuck into a press conference Hillary Clinton was giving – her first one since the news of her secret email server broke. Journos from every outlet in NYC were trying to get into this tiny room, and someone helped sneak me into this room that was packed like a moshpit at a concert.
What story has been your favourite to work on so far this year?
Maybe 'favourite' is the wrong word, but I've done several reports on Manus Island and Nauru for our American counterparts. I've reported on refugees and asylum seekers for HuffPost for a few years now, but getting to write some stories on these topics specifically for our U.S. audience, who may not know too much about what is going on in Nauru and Manus, is something I've been proud to do. In that famous Trump-Turnbull phone call, Trump told our Prime Minister that Australia's asylum seeker policies were "worse than I am", which many Americans would have been shocked by. I think it's really important that people around the world get an idea of what Australia – praised by many as this lovely, fun-loving and friendly place – has been doing to people on Manus and Nauru.
What does a press release have to contain to be relevant to you?
Explain what you're trying to pitch within the first sentence or two. I know PRs love to send long essay-type press releases trying to give the story behind their pitch, and that's fine, but you really need to make it easy for journalists to work out what you're talking about. Every journalist gets literally dozens to hundreds of emails a day and to be honest, I don't read any of them to the bottom unless they quickly grab my attention. Sorry, I'm busy! Give me a line or two at the top for a quick summary – "I want to talk to you about [person/event/thing] and here's a sentence on why you should care, and below is my creative writing essay with the rest of the press release." Help me help you! Also, you really don't need to ring back 15 minutes after you send an email to "just check in".