Day With The Best! PD Event Announces Registrations Now Open for Inaugural One Day Event Designed 'By and For Early Childhood Educators'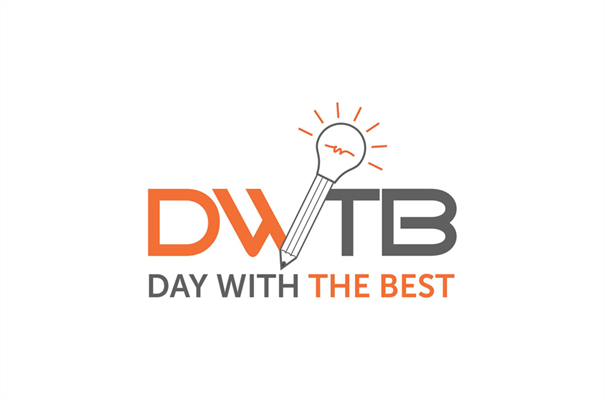 Day With The Best! PD Event Announces Registrations Now Open for Inaugural One Day Event Designed 'By and For Early Childhood Educators'
Day With The Best! PD Event Saturday 16th July Will Convene Early Childhood Educators, Thought Leaders, Policy Makers and Proprietors to Discuss Key Professional Development Challenges in the Sector Today
Release Date 18th March, 2016 Gold Coast AUSTRALIA – Day With The Best! PD Event today announced that registrations are now open for this inaugural PD Event, designed 'by and for' Early Childhood Educators to cover the most pressing PD issues in the sector today. The event will be held Saturday 16th July, 2016, at the Shark's Events Centre on the Gold Coast.
Day With The Best! PD Event will host 8 distinguished speakers, including thought leaders from around Australia. Opening keynote speaker for the day is Anthony Semann, a Director and founder at Semann & Slattery. For the past 15 years Anthony has worked as a researcher, consultant and manager with a broad range of government, non-government and private organisations with experience working with organisations across Australia and overseas including Columbia University (New York) as well as in France and New Zealand. Anthony's opening keynote 'Bringing Out the Best in YOU and Others!' is designed to assist individual educators identify how to be a driver to create lasting change.
Sam Hendry, organiser for Day With The Best! PD Event said "We are very excited about the reaction from the early childhood sector on the program we have put together. The day will feature 12 workshops on key quality areas we know educators are aspiring to improve and develop their thinking on every day. These include relationships with children, critical reflection, leadership and documentation."
"We have an outstanding network of facilitators involved including Louise Dorrat, Carrie Rose, Stephen Gallen, Sandi Phoenix, Caroline Fewster and Rod Soper."
"Each of these experts will conduct workshops (12 in total) and panel sessions throughout the day where the most current Early Childhood sector industry topics will be covered, with case studies and Q&A sessions that are designed to encourage new thinking on every day challenges in the sector."
"All told we have the best of the best in Early Childhood Professional Development", Sam Hendry said.
Workshops include:
Relationships with Children
· Educators Toolkit – Sandi Phoenix
· Our Youngest Citizens; Giving Children of Logan A Voice – Carrie Rose
· Relationships With Children; Respectful and Authentic not Cutesy and Patronising – Louise Dorrat
Documentation
· Many Ways Of Documenting – Caroline Fewster
· Move Me From Sinking In Documentation – Anthony Semann
· Making Learning Visible – Stephen Gallen
Leadership
· Leadership and Effective Teams; 'If everyone was like me, there wouldn't be a problem' – Louise Dorrat
· Being a Leader of Educational Change – Rod Soper
· Drawing The Line; Collaborative Leadership – Carrie Rose
Critical Reflection
· Unpacking Critical Reflection – Stephen Gallen
· Critical Reflection; Opportunity to Strengthen Early Childhood Programs – Caroline Fewster
· Creative and Critical Thinking – Developing a Growth Mindset – Rod Soper
Day With The Best! PD Event will also feature a special performance by one of Australia's most well known children's music performers in Peter (Mr Clicketty Cane) Combe.
What attendees can expect to gain from attending Day With The Best! PD Event:
· Learn how to think deeper about their practice
· Be inspired to turn ideas into action
· Discover how to harness the power of teams
· Meet other Early Childhood Educators for potential collaboration and shared learning
"We look forward to bringing together many educators from around Australia for a day of informative and thought provoking topics and discussions," Sam Hendry said.
For more information and to register for Day With The Best! PD Event, please visit www.dwtb.com.au or call (07) 5532 5601
852827