Aussie Gym Jetts Ventures Into Thailand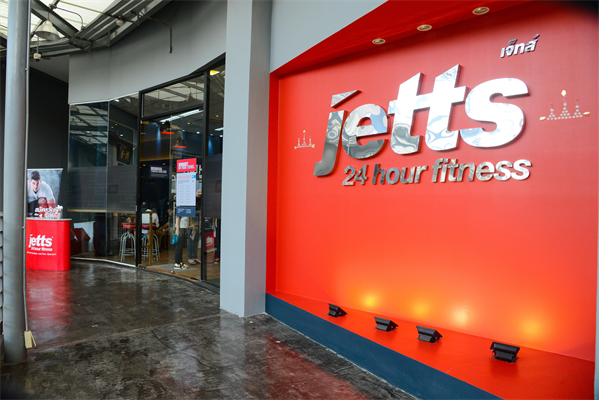 Aussie Gym Jetts Ventures Into Thailand
4 February 2016
Jetts – Australia's homegrown 24/7 health and fitness pioneer – has taken its international expansion to the next level by becoming the first commercial gym chain from Australia to expand into Asia – beginning with a new gym opened at The Scene, Town in Town, Bangkok, Thailand.
The international expansion of Jetts' franchises follows on from Jetts establishing its presence in Europe – starting with the Netherlands.
Glenn Yee, Jetts Director of Asia said, "The gym opening in Bangkok is a really exciting time for Jetts with more Asian countries to follow".
"We decided on Thailand as our first country of entry after 18 months of research and analysis across markets in Asia. Factors in its favour included the fact that Thailand is a key business centre for South East Asia and set to become the logistical hub of ASEAN. On top of that there are more than 10 million people just in central Bangkok alone, and we identified an undersupply of fitness facilities offering a fair deal for members."
Jetts founder and Managing Director, Brendon Levenson said, "Thailand is experiencing a growth in its demand for fitness services due to the rising middle class, which has placed higher demand for quality fitness clubs built around convenience and flexibility."
"The Asian market, particularly Thailand, is still very much in its infancy but growing fast. The chains that dominate are charging high fees and focusing on locking their members into 12 and even 18 month contracts. We simply don't believe that model is the best for members and instead, aim to provide more people with the freedom of choice when it comes to joining a gym."
"Australia's focus on healthy living and an active lifestyle holds us in high regard internationally. We're seeing that consumers in other markets really aspire to this concept, and are embracing the Jetts' philosophy."
Since launching in 2007 in Australia, Jetts has seen consistently high growth, being named the BRW #1 Fastest Growing Franchise and picking up a number of awards including topping the Canstar Blue customer satisfaction award for two years running
Further international expansion is planned throughout Europe and Asia Pacific over the next five years. For more information, please visit www.jetts.com.au
-ENDS-
For media queries, please contact:
Glenn Yee
M. 0409 799 610
E. glenn.yee@jetts.com.au
Web: www.jetts.com.au
Facebook: www.facebook.com/jettsfitness
Twitter: www.twitter.com/jetts247
849479