Community & Environment
|
RELEASE | Celebrate International Women's Day with all female line-up for latest in 2021 Landcare Webinar Series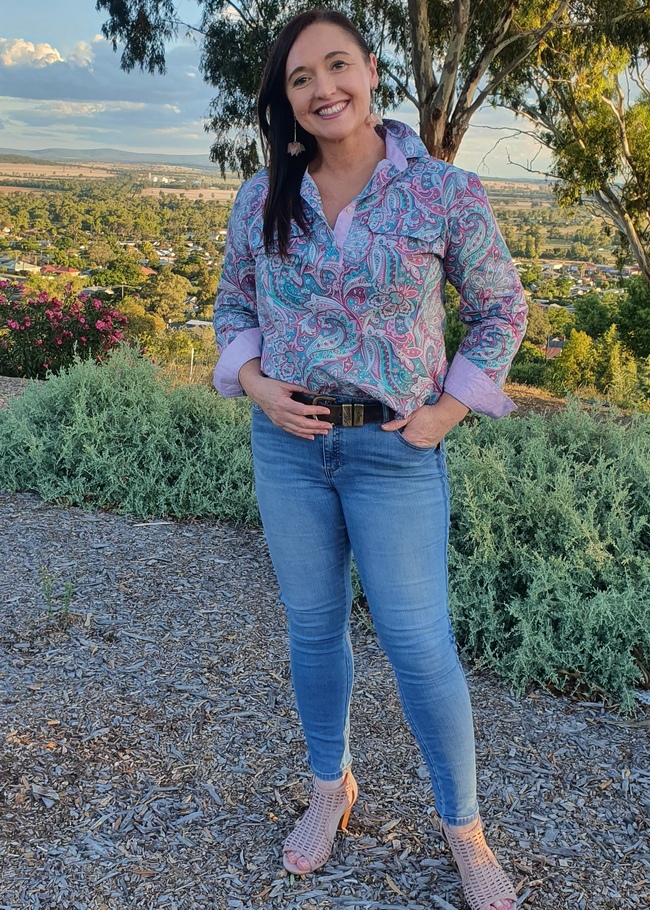 Celebrate International Women's Day with all female line-up for latest in 2021 Landcare Webinar Series
An all-female Landcarer line-up will mark International Women's Day with the latest instalment of the 2021 Landcare Webinar Series.
Titled #ChoosetoChallenge, the discussion on March 8 at 9am AEDT will feature a diverse panel of Australian women in landcare sharing their knowledge, insights and experiences in the community.
Hosted by

Marg Applebee

, Coordinator for Central West Lachlan Landcare in the Parkes and Forbes Shires in Central Western NSW, participants include:
Hannah Rice-Hayes

| Local Landcare Coordinator, Richmond Landcare Inc & Bush Fruits LGBTIQ+ Landcare
Elly Wynhoven

| founder, sustainable swimwear brand Swim by Elly
Karin Stark

| founder of the National Renewables in Agriculture Conference and Expo and Director of Farm Renewables Consulting
Vee Vian Higgins

| Malaysian born landcarer, Parkes
Angelica Arnott

| Biodynamic landholder and landcarer, Boorowa
Throughout the #ChoosetoChallenge panel discussion on

March 8 at 9am AEDT

, these inspiring women will answer questions and discuss topics regarding women in Landcare.
Host Marg Applebee said: "I'm looking forward to speaking to these five fabulous women and being inspired as they talk about their challenges and choices that make them who they are, how they fit in the Landcare space and the significance of International Women's Day to them."
#ChoosetoChallenge is part of the exciting line-up for the 2021 Landcare Webinar Series. After unprecedented demand following last year's successful run, the 2021 Landcare Webinar Series features key figures from the landcare community sharing their wealth of knowledge.
The free webinars feature representatives from Landcare networks, groups and organisations involved in natural resource management. Topics covered in local climate change action, modern innovation in resource management, successful Landcare strategies beyond Aussie borders and so much more.
Landcare Webinar Series – Register today
Covid-19 has radically changed possibilities for sharing and engaging within communities and organisations. The pandemic demands new ways of communicating and bringing people together. To ensure you still have access to the wealth of knowledge that exists in the landcare community, Landcare Australia is continuing their successful webinar series in 2021. Hosted on the online community platform Landcarer, here is a sample of the exciting talks that are scheduled with more to be added to the program:
Feral pig impacts on conservation and food production in Australia | 25 March at 2pm AEDT
- Facilitator: Mick Taylor, Landcare Farming Program Manager for Landcare Australia
- Spealer(s): Dr. Heather Channon, National Feral Pig Management Coordinator
- Description: Mick and Heather sit down to discuss the impact feral pigs have on the natural environment, how to best manage feral pigs, and how to identify their presence.
Landcare outside Australia – what's been achieved, and what can we learn? | 6th May at 2pm AEST
- Facilitator: Andrea Mason, Chair Global Landcare
- Speaker(s): Rob Youl, Vice Chair Global Landcare | Tony Bartlett, former Forestry Research Program Manager
- Description: Rob and Tony will share the incredible work occurring in landcare outside of Australian borders, what we can learn from it, and where it is all headed.
Natural resource management – from traditional methods to modern innovation | 24 June at 2pm AEST
- Facilitator: James Walsh, Head of Landcare Services for Landcare Australia
- Speaker(s): Tein McDonald, Bureau of Meteorology | Amy Lepinay, Sunbirds Aero
- Description: Coming up in this webinar is a fascinating discussion with Tein who will provide a history of the bush regeneration movement in Sydney. Amy will introduce how technology has impacted our resource management methodology by using drones for weed spotting.
#ChoosetoChallenge, March 8 at 9am AEDT
To register for the Landcare Webinar Series, or watch the recordings of previous webinars please visit
landcareaustralia.org.au/national-landcare-conference-webinar
Landcare webinars are hosted on online community platform, Landcarer. You can register for Landcarer by visiting www.landcarer.com.au, however you can still access the webinars without registering.
For more information on the National Landcare Conference visit

https://landcareaustralia.org.au/national-landcare-conference-webinar/
For more information, contact:
Stephen Milton, Landcare Australia P: 0423584423
E: stephen.milton@landcareaustralia.com.au
945891