Inland Lite Treads | Sustainable barefoot sneakers, produced using recycled materials and ocean waste to bring awareness to the outdoors! Tread Lightly.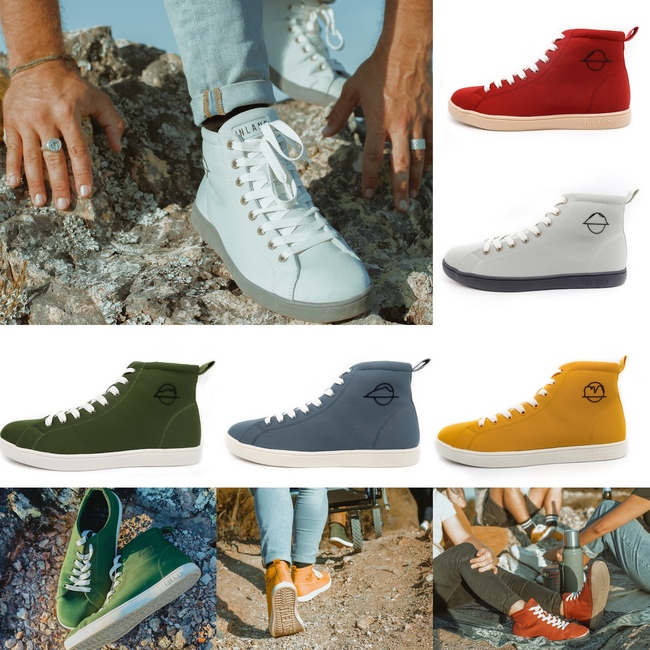 Inland Lite Treads | Sustainable sneakers produced from recycled ocean waste
---
A brand new start up from Australia has hit Kickstarter and we cannot be more excited!
An ethically produced, 100% recycled and sustainable fashionable sneaker, that aims to bring greater awareness to Australian landscapes.
This is Inland. Inland is more than a premium sneaker. They're a way of life, a lifestyle brand that stands for more than just comfort and style.
The folk at Inland wanted to create a brand that reflects their love of nature and getting outdoors. They are redefining the way you shop fashion bu committing to using recycled consumer waste and plastic waste collected from our oceans to bring you a fashionable, functional and environmentally friendly sneaker.
Now that's something to get excited about!
Through their partnership with Greening Australia, for every 10 pairs of shoes sold, a tonne of carbon will be pulled out of the atmosphere.
Greening Australia is the environmental enterprise that have been restoring and conserving Australia's unique landscapes at scale for over 38 years.
They're focused on tackling Australia's greatest environmental challenges - saving the Great Barrier Reef, tackling climate change, reversing the decline of our threatened species and supporting Traditional Owners aspirations for restoring country. Greening Australia uses collaborative, science-based and innovative conservation programs to restore landscape at scale. With a goal to plant 500,000,000 stems by 2030, their vision is to create healthy and productive landscapes where people and nature thrive.
Inland Lite Treads' kickstarter campaign has launched and they are inviting you on the journey of supporting this fantastic brand. By supporting this Australian born brand you will not only be receiving one of the best pairs of shoes you've ever owned, but you will also be a partner in our race against climate change.
Follow the link below to check them out, pledge and support this fantastic Australian brand with 100% green credentials!
https://www.kickstarter.com/projects/inlandlitetreads/inland-lite-treads-sustainable-barefoot-sneakers?ref=project_build
Inland Instagram: @inlandlitetreads
943637