Australian football's 'golden generation' gets active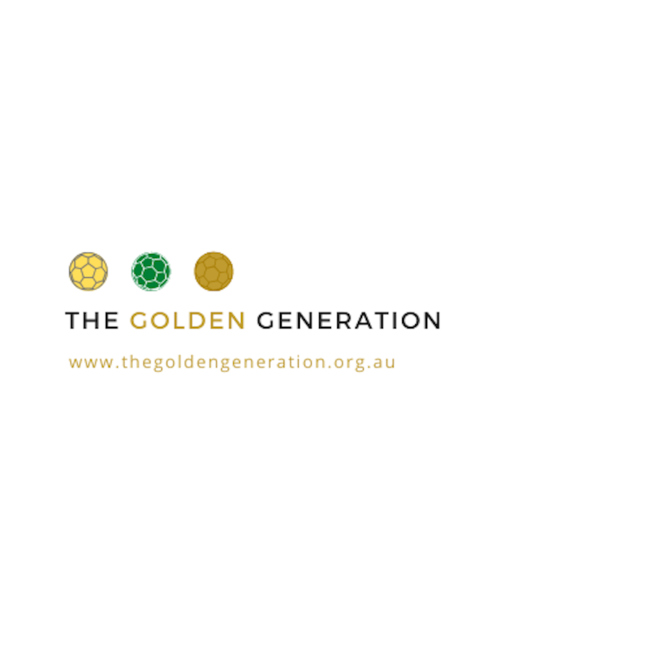 Australian football's 'golden generation' gets active
The Golden Generation want to help secure Australia's football future
Australia's 'golden generation' of Socceroos have joined together to advocate for change in the way football is managed and run in Australia.
The 'golden generation' is widely recognised as the team that made the World Cup for the first time in 32 years in 2006, and then reached the second stage of the tournament.
Speaking on behalf of the group, Craig Moore said the players felt a responsibility to secure Australia's football future.
"We played in the World Cup in 2006, but we learned our football and grew up in the game up to 20 years before that.
"What we see now is that the pool of talent needs broadening, and standards and quality have not as advanced as much as they should," Moore said.
"We believe Australia has the sporting gene pool for every generation to be a 'golden generation' and that's what we want for football – men and women.
"It's wonderful to see the progress of the women's game in the past decade, but we believe the men's game has not kept pace because the necessary pre-conditions for success are not there."
The group, which calls itself The Golden Generation, intends using its significant knowledge, experience and contacts in the game to help secure Australia's football future.
"We welcome some of the recent developments from Football Federation Australia under [new CEO] James Johnson, such as the First XI, but there are many more issues on which we have an informed view.
"Not only do we want to make sure football is front-and-centre when decisions are made, but we also want to make sure that football people are part of that equation."
Moore says The Golden Generation believes too much money meant for football is going into supporting administration and not enough into improving football development and encouraging greater engagement in the game.
"We believe it's important to separate how we deliver something – such as a competition – and what our overall strategic direction is for the game.
"Between us, we have almost 300 years of experience and know-how in the game, learned locally and overseas.
"We know how football should work. We don't accept the narrative that the game is 'struggling' and must take its place behind other sports and other broadcasting priorities," Moore said.
"Football is the single biggest sport in the world. We have 2 million regular participants. Our top domestic teams have annual competition in Asia. We are regular participants in the world's single biggest sporting event in the World Cup, and we're at the Olympics.
"In addition, not many people realise it, but we've also been playing football in this country since the middle of the 19thcentury.
"Football is as much a part of our sporting culture, history and heritage as any other sports."
Moore said the The Golden Generation has five immediate priorities:
· To unite the game
· To re-boot the A-League
· To expand the football footprint
· To focus on football and not football administration, and
· To own its biggest asset through its own television production.
In relation to the latter point, Moore said that football has a lot more content to offer than other sport.
"There is not just the A-League and W-League, but the Socceroos and Matildas, the FFA Cup, a national second division, state leagues, mini-tournaments held throughout the country and national youth championships.
"Football fans – real football fans, not just the occasional bystanders – are crying out for this sort of choice involving their club, their team, their competition."
Moore says the players would also like to see access to an OTT streaming App be part of the registration charge for young players.
"Owning the broadcast rights also means football could give something back to the many young players in this country who pay 'a great big player tax' to associations, state federations and FFA," Moore said.
He says The Golden Generation believes this is a way for the game to start giving something back down the line to young players as well as the many thousands of volunteers who keep the game going.
In addition to Moore, The Golden Generation currently includes John Aloisi, Scott Chipperfield, Vince Grella, Zeljko Kalac, Lucas Neill, Josip Skoko, Mark Viduka and Luke Wilkshire.
They are assisted by former AIS Football Head Coach, Dr Ron Smith, former Head of High Performance for the Socceroos, Dr Darren Burgess, and former Head of Corporate and Public Affairs at FFA and Socceroos team manager, Bonita Mersiades.
The group is in active talks with other potential members and strategic advisors.
Further information on The Golden Generation's vision, as well as bios of players, can be found at www.thegoldengeneration.org.au, and the group can be followed on Twitter and Instagram @GGener8tion and Facebook at facebook.com/TheGoldenGenerationAUS.
ENDS
Craig Moore played 54 games for Australia in an international career from 1995 to 2010, taking part in the 2006 and 2010 World Cup. A graduate of the AIS football program, Moore won eight championships with Scottish giants, Rangers where he was also captain, earning ten winners' medals in the Scottish Premier League (6), FA Cup (3) and League Cup (1).
Further information: Craig Moore, 0439 076 761
932229