MediPro Technologies Pty Ltd
Over 70's Hearing and COVID-19 - Govt advises over 70's should stay home. Self-fitting hearing devices delivered by Australia Post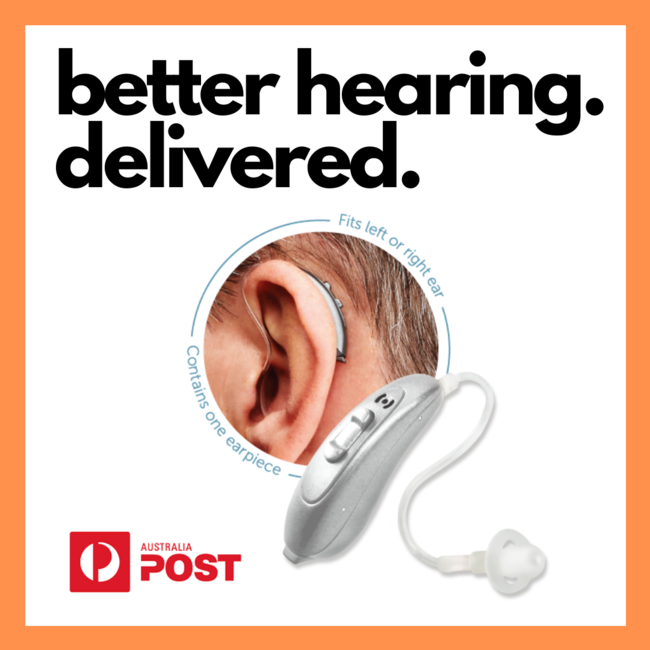 30 March 2020
MEDIA RELEASE
Over 70's Hearing and COVID-19 - Govt advises over 70's should stay home. Self-fitting hearing devices delivered by Australia Post.
The COVID-19 coronavirus is now broadly circulating in the Australian and global human population caused by a rapid spread through person to person transmission.
As COVID-19 affects older people more severely, the Australian Government has now advised people aged over 70 to stay at home.
For people aged over 70, hearing speech and the TV clearly, becomes more of a challenge. According to the hearing industry association of Australia, by age 70, there are 70% of men, and 40% of women with hearing loss.
BHC provide high-quality, effective, and durable hearing devices that are delivered directly to customers homes from a Sydney warehouse by Australia Post anywhere in Australia in 3-5 days.
BHC have designed 'Ready to Wear' Self-Fitting Hearing Devices with a team of engineers and audiologists to feature pre-set programmed listening modes that are based on thousands of audiograms of men and women and therefore do not need to be prescription fit to each individual. They contain the same high quality digital (American made) technology included in much more expensive hearing aids and are ready to wear right out of the box.
Prices are $299 each device, ready to wear.
HOW TO ORDER
Order online at https://budgethearingcare.com.au
ABOUT BHC
BHC was started by hearing aid industry executive, David Williams, who previously managed one of the large global multinational hearing aid companies in Australia. Seeing the need for a convenient and affordable hearing solution he developed a direct to customer business model. That's how we made the best value hearing devices in the market. Our mission is to help people to connect through quality, affordable and accessible hearing technology.
FURTHER INFORMATION
YouTube Instructional Videos links are below.
BHC What's In The Box https://youtu.be/Py-ASZyJNuU
Fitting Your BHC Hearing Device https://youtu.be/ejzgSA9UuXc
BHC Cleaning and Maintenance https://youtu.be/Dmk1FM2GdbE
IMAGES ATTACHED
Please stay safe and take care of yourself and your families.
Regards,

David Williams
CEO & Founder
Budget Hearing Care

930036