Bilingual Media Alert - TOMORROW Lunar New Year's Day Media Call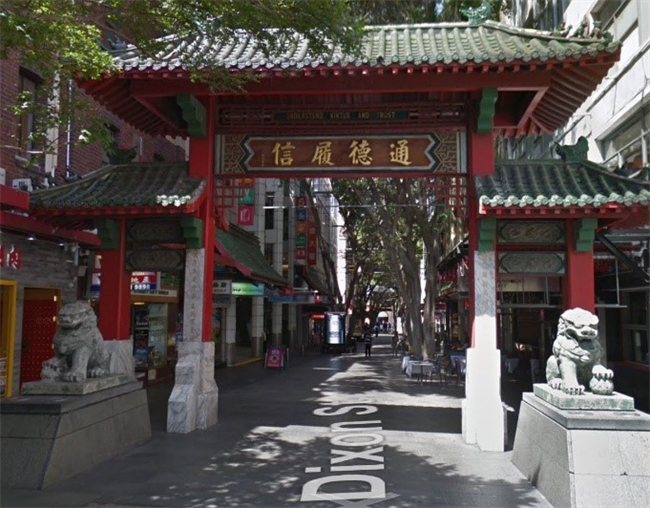 WHAT: To mark Lunar New Year's Day and the start of 16 days of Sydney Lunar Festival celebrations, Lord Mayor Clover Moore will unveil two giant Rat Lantern statues.
This will be the first time the golden rats will be seen.
Led by a Chinese lion dancer, the Lord Mayor will also hand out the traditional lucky red packets along Dixon Street Mall.
WHEN: Saturday 25 January
TIME: 10:30 – 10:45 Press call
10:45 – 11:45 Red packet walk
WHO: Lord Mayor Clover Moore
Artist Claudia Chan Shaw, designer of the new golden Rat Lantern
WHERE: Dixon Street Mall near Goulburn Street https://goo.gl/maps/TJ4fqSJPymQ21DgZ7
(Please see attached location street view map)
Please note that due to road closures there is no on-street parking available
For more information, please contact the City of Sydney media team:
Belinda Wallis - Phone 0467 810 160 | Email BWallis@cityofsydney.nsw.gov.au
Jane Davis - Phone 0411 562 131 | Email JDavis2@cityofsydney.nsw.gov.au
For interviews with the Lord Mayor:
Anusha Muller – Phone 0408 494 545 | Email amuller@cityofsydney.nsw.gov.au
媒体通知
大年初一新闻发布会
主题: 大年初一标志着悉尼为期16天的农历节庆典的开端,为此,悉尼市市长Clover Moore将为市民公布鼠年主题花灯—— 黄金子鼠九灯塔中的两个巨鼠生肖造型。
这是黄金子鼠九灯塔造型首度亮相。
而后,市长还会与狮舞表演者一起环绕唐人街德信街购物区(Dixon Street Mall)向民众派发贺岁红包,传达新年祝福。
日期: 1月25日星期六 大年初一
时间: 上午10点30分 – 10点45分新闻发布会
上午10点45分 – 11点45分贺岁红包派送
嘉宾: 悉尼市市长Clover Moore
黄金子鼠九灯塔设计者,具有中国血统的澳大利亚著名时装设计师兼电视主持人Claudia Chan Shaw
地点: 唐人街德信街购物区,临近高宝街(Goulburn Street)
谷歌地图定位链接:https://goo.gl/maps/TJ4fqSJPymQ21DgZ7
(或请参照附件街景地图)
请注意,由于当地道路封闭,因此无法提供任何沿路停车位。
欲求更多信息,请联系悉尼市政府媒体部联系人:
Belinda Wallis – 电话 0467 810 160 | 邮件BWallis@cityofsydney.nsw.gov.au
Jane Davis – 电话 0411 562 131 | 邮件 JDavis2@cityofsydney.nsw.gov.au
Lulu Shen – 电话 0467 760 604 | 邮件 lushen@cityofsydney.nsw.gov.au
采访市长,请联系:
Anusha Muller – 电话 0408 494 545 | 邮件 amuller@cityofsydney.nsw.gov.au
926985